Wondering how to dress for an interview? From startups to corporates, here's the complete guide to interview dressing for all age groups and body types!
Hey gorgeous! If you're hunting for a new job, you're probably in a bit of a stressed place. There's so much to worry about when you're going for an interview without even thinking about what you're gonna wear. So much going on in your mind – Will you do well? What if you're so nervous you forget your well rehearsed about yourself speech?! Will they offer a good salary? And if they do, will you like the workplace enough to join?
Why You Need to Be Well Dressed for Interview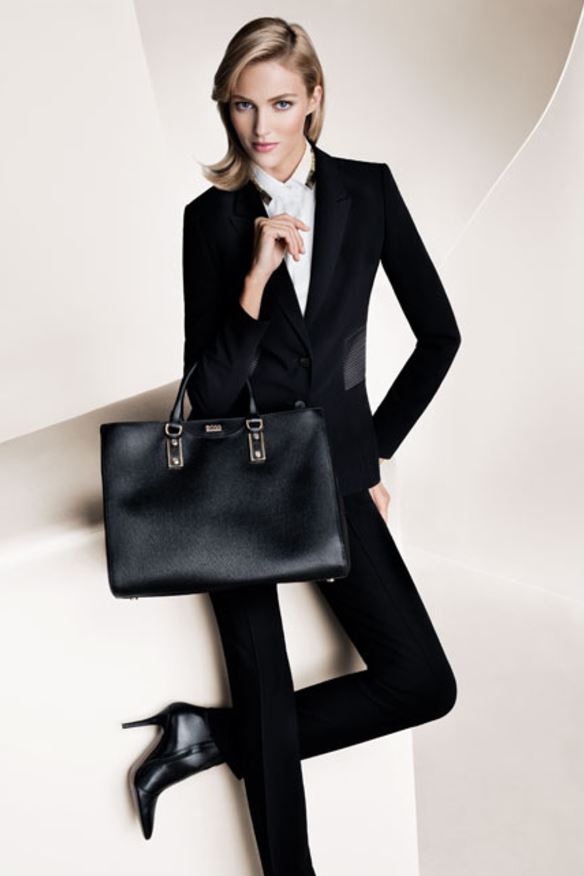 If you're well prepared, it can all go well. But no matter how good your resume is, or how many times you've rehearsed the answers to common interview questions in the mirror, you still can't ignore the power of dressing well for the interview.
If you are well-dressed, groomed, it creates a powerful executive presence. If you exude a sense of style, your interviewer can visualize you as the future face of the company, and so your chances for getting selected increase many-fold.
Your appearance is the first thing they notice about you. It's what gets you started on making that "first impression". It starts giving your interview, speaking on your behalf, even before you exchange greetings.
So here's a couple of things to keep in mind, and some ideas on how to dress for an interview.
Interview Dressing: Your Goal
Your goal is to create an impressionable executive presence. So wear something that lets you be your most professional, confident self. If that means wearing heels, wear heels, if that means wearing flats, wear flats. The point is, wear whatever showcases the best of your appearance and attitude.
Preparation
If you really want that job, show them how well you can fit in. It's always good to do a bit of research about the company's work culture before you choose how to dress for an interview. See if they have any pictures of their staff on their website or social media pages, and gauge how formally or informally they dress. Similarly, also look up your prospective interviewer on Google or LinkedIn to understand how they dress.
Formal, Semi-Formal or Informal?
With more casual work cultures becoming so common these days, it's getting very tricky to know how formally you should dress. It's better to be more formally dressed than being too under-dressed. Even if you're applying for a job at a startup, you can't assume that it's okay to wear ripped jeans for the interview. It may be okay to wear them once you're hired, but for the interview, you want to look a little more polished.
If you arrive and find yourself more formally dressed than your interviewer, it's perfectly okay. But not the other way round.
How to Dress for an Interview

Dress according to the position you're applying for. If it's a senior management position, dress slightly conservatively, and try to look like you can lead. Business suits, full sleeves and pants work great as interview attire for women. If it's an internship you're applying for, you can try a half-sleeved blouse with a knee-length skirt or trousers to look like a young professional full of new ideas! You need to look fit for the role.
Avoid clothing that shows too much skin when choosing your interview dress. I read this rule somewhere – a woman should never show three things at the workplace – your cleavage, the back of your neck and your toes. While most companies are okay with peep-toe shoes or tees these days, a bit more conservative is always the better choice for interviews.
Avoid anything too shiny, like shiny fabrics or tacky jewelry. Go for the subtle look.
Avoid neons or colors that are too bright, unless the job calls for it. Neutrals or deep colors work well paired with black or white.
Don't let these tips make you dress in a boring way. Your look should be elegant, yet show your confidence. Let the focus be on your talent, not just your dress.
What to Wear to an Interview
Some great options to try as interview outfits are:
1. Shirt with Trousers
This is the most basic and easy to wear interview attire or work wear for summer. Go for a white or light-colored shirt and pair it with darker colored neutral pants that fit well, but not too tight. Accessorize with a skinny belt, pearl studs and pumps.
2. Business Suit/ Skirt Suit
This is the perfect interview attire if you're applying at a corporate workplace, or for a senior position. Go for a well-fitted, neutral-colored plain or pinstriped suit. Pair with a shell top, pendant necklace and flats/pumps. Also works as a formal office wear for winter.
3. Sleeved Blouse with Trousers
Buttoned or unbuttoned, a blouse would look professional if it has a simple cut, sleeves and a neutral color. Pair with pants and you have the perfect attire for casual work environments, startups and small firms.
4. Midi Skirt with Shirt
If you're plus sized or pear-shaped, a flared midi skirt is a great idea. This is a more conservative attire, so you can rock this at any age. Pair with a buttoned shirt for that classic work look.
5. Formal Jacket with Trousers + Basic Shell Top
If you want something more stylish than a business suit, go for a formal jacket paired over contrasting trousers. Accessorize with drop earrings and a slim bracelet.
6. Formal Collared Dress
If you want a fashionable business look, go for a collared dress. Knee length, sleeved dress is the best bet. Accessorize with matching pumps, a skinny belt if needed and a pendant chain. Work well for pear-shaped women too.
7. Buttoned Pant Suit
Women's classic pantsuits work for every age and body type. If you're plus sized or pear shaped, go for a pantsuit that covers the hips.
8. Tunic + Skinny Pants
If you want something different yet modern, try a tunic. It can be sleeved and/or collared. If you are heavy-built or pear shaped, go for a knee-length or longer tunic. Rectangle or hourglass women can go for shorter ones. Pair with skinny pants or well-fitted trousers.

Accessories for Interview Outfits
Now that you've selected how to dress for an interview, choose your formal accessories.
Good accessories to complete your outfit with are a structured leather handbag, neutral colored/ black pumps or flats, a thin pearl necklace or small stud earrings.
If you have too many stray hair, you can tame it with a plain headband.
Keep a pen handy for anything you may be asked to write or jot down at the interview.
Make sure you have a professional-looking laptop sleeve or resume file, whichever is necessary. It should be easy to take out if the interviewer asks to see your portfolio or resume.
Grooming: How to Look Polished
You can't have a guide on how to dress for an interview without focusing on the finishing touches.
Make sure your outfit is well-ironed, clean and fits well. Avoid too tight or loose clothing.
Don't forget the finishing touches that make your overall look more polished.
Keep your nails neatly filed or cut, and go for a neutral-colored or nude nail polish. Avoid red or other bright colors for more professional environments.
Your hair should be tied into a ponytail, bun or be combed away from your face.
Avoid stray hair and flyways. Keep the hair neatly in place.
Keep your makeup light and simple. The no makeup makeup look works well for most interviews. Go for thin eyeliner, light layer of mascara, and light pink or nude lipstick over natural BB cream or light foundation.
Avoid cakey or distracting makeup at all costs. It's better to have no makeup on than too much.
Avoid too much perfume. A light whiff of fresh scent is more than enough.
Check your appearance in the mirror before you walk in, to make sure your teeth are clean, your hair looks neat, your face looks awake and you look confident.
So did you find my tips on how to dress for an interview helpful? What's your favorite women's interview attire? Lemme know what you're planning to wear to an interview! All the best!
Shilpa Ahuja the editor-in-chief of ShilpaAhuja.com, which she founded with the goal of inspiring confidence in the modern working woman through fashion. Other than defining the direction of the magazine, she also writes about fashion & beauty trend forecasts, industry analysis, and opinions.
Shilpa's work has been published in the University of Fashion blog and Jet Airways magazine. She is also an artist, illustrator and cartoonist. She is also the creator of Audrey O., a comic series that represents the lifestyle of millennial women. She enjoys creative writing and world travel. Her art has been exhibited at Harvard Graduate School of Design and the Aroma Hotel, Chandigarh and been published in Chandigarh Times.
Originally from Chandigarh, Shilpa also has a degree in architecture and has worked in interior project management. She is also the author of the book "Designing a Chinese Cultural Center in India". Shilpa has a Masters in Design Studies degree from Harvard University.
For feedback and questions, please email [email protected].