Love Gossip Girl fashion? Check out our favorite Gossip Girl outfits from the winter. Take some style inspo from Blair and Serena Vanderwoodsen's wardrobe!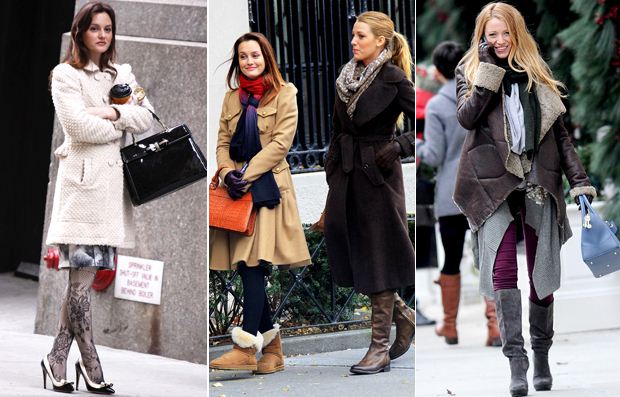 Gossip Girl is one of my favorite TV shows! It's not even my guilty pleasure because I'm hardly ever guilty about binge-watching it! Mostly because of its fashion, as Gossip Girl is one of THE most fashionable TV shows of all time. And there's also Blair who you can hate or you can love, but you can't ignore. Especially because her schemes always win. Plus she's awesome when she recruits new "minions" for her posse.
Anyhoo, it's winter now and no matter what the season, Gossip Girl outfits are always worth a look! They are still trendy and it seems they always will be. So lemme show you some of my favorite winter Blair Waldorf and Serena van der Woodsen outfits:
Blair Waldorf: Gossip Girl Outfits for Winter
Blair's style is a lot like mine, so her outfits are a treat to watch for me. Structured outfits, rich colors, quality fabrics, feminine silhouettes and contrasting combinations – it just defines Blair Waldorf's style. It's always a rich, classy and lady-like look, plus sometimes she'll throw in a high-school-ey thing like opaque tights and headbands!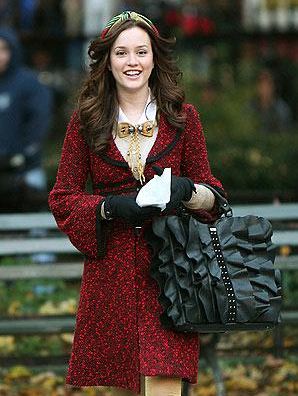 Jenny Humphrey: Gossip Girl Outfits for Winter
I don't really like her so I'm gonna show just one of her outfits. Because she stole and hurt her dad. Many times.

Serena van der Woodsen: Gossip Girl Outfits for Winter
Serena's style is very casual and chic – at times effortless and at other times extraordinarily sensuous. Her casual style is very American – cute knee-high boots over leggings with a jacket. When she dresses up, it's statement or structured overcoats with heels.
So which Gossip Girl character's fashion do you love the most? And which do you relate with the most? Which one out of these is your favorite Gossip Girl winter outfit? Comment below!
😉 You know you love me! XOXO
Read next: The Ultimate Riverdale Fashion Face-Off: Veronica Lodge vs. Cheryl Blossom!
Shilpa Ahuja the editor-in-chief of ShilpaAhuja.com, which she founded with the goal of inspiring confidence in the modern working woman through fashion. Other than defining the direction of the magazine, she also writes about fashion & beauty trend forecasts, industry analysis, and opinions.
Shilpa's work has been published in the University of Fashion blog and Jet Airways magazine. She is also an artist, illustrator and cartoonist. She is also the creator of Audrey O., a comic series that represents the lifestyle of millennial women. She enjoys creative writing and world travel. Her art has been exhibited at Harvard Graduate School of Design and the Aroma Hotel, Chandigarh and been published in Chandigarh Times.
Originally from Chandigarh, Shilpa also has a degree in architecture and has worked in interior project management. She is also the author of the book "Designing a Chinese Cultural Center in India". Shilpa has a Masters in Design Studies degree from Harvard University.
For feedback and questions, please email [email protected]