Has an overload of technology become a baggage for our generation? A new trend shows that turning your phone to grayscale is not only the new millennial fad, but may also be beneficial for the mind. Read The Guy's black and white smartphone screen experience that'll force you to rethink your love for all things colorful.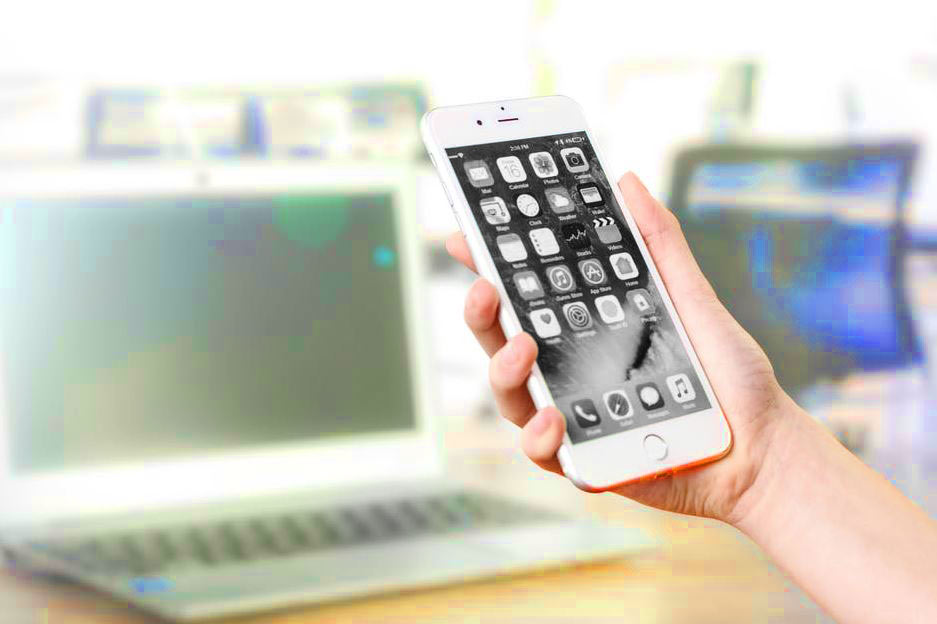 Colors are like people. The people we surround ourselves with define us, just like colors. We love them around us, but sometimes we also want to be away from them. Whether we do this to find ourselves, for a few moments of peace or self-analysis, but we do it.
I don't know what suddenly occurred to me one day, that I wanted to make my mobile phone & laptop screens monochrome or gray scale. When I look back, I always seemed to find myself finding mobile skins which were grey or black so as to avoid color. And then it just suddenly occurred to me to ask Google how to convert my device screen to gray scale.
I'm a very average guy who's got good smart phone and desk job where I'm supposed to sit in front of my computer and pretend to be working. And for the past few weeks, I've been on monochrome/gray-scale screen, and its been very soothing.
Turning your Phone to Grayscale: Handicap or Power?
I've realized in the world where all companies are trying to provide extra value by adding more in everything, I have found respite by going gray scale. I'm sure everyday we spend 6 to 10 hours in front of screens of devices have turned into slot machines, making us look at them every now and then.
Going gray scale… is like going a on visual diet. It has left me feeling so light. If fact, things have become so clear and minimalist for once. And I'm loving this feeling. Going monochrome – is not a handicap, everything feels simpler. I haven't faced any downside till now, except I ask myself sometimes – should I be watching this in color or black and white looks even better?
I think going black and white is like having less technology in your hands, which makes your life baggage lighter. Even though I like technology, but I shy away from owning too many gadgets. I believe owning less gadgets leads to owning more of your own life. These days we truly have an excess of them – smart TVs, smart watches, iPads, fitness bands, laptops and what not – ideally the phone is enough to meet our tech needs.
Benefits of Turning your Phone to Grayscale
Recently, users have started to experiment using grayscale phone screens to understand its affects in improving concentration, improving productivity and curbing smartphone addiction. In fact, phone manufacturers like Apple recommend that if you have difficulty seeing some colors or have a visual impairment that makes the iPhone screen hard to look at, grayscale mode may help.
I'm not sure when, but suddenly one day, when someone popular like Kim Kardashian or someone perceived intelligent like Aamir Khan turns his phone to grayscale, everybody will want to do it. The grayscale phone to combat internet addiction will really become the next It-thing!
So if you want to be the trendsetter for this – try it. Go BW/ monochrome/ grayscale – or whatever sounds cooler, for yourself and not for others.
How to Make Your Phone Black and White
For Android phones: Activate developer settings, activate monochrome display option
For Laptops: Display & Color settings, Saturation = 0.
And for iPhone: Open Settings. Select "General" and then "Accessibility". Toggle "Grayscale".
Please let us know your opinions on this topic and your experiences, if any, on turning your phone to grayscale below.
The Guy is very handsome, and loves being misunderstood. He loves sports, cars, sports cars and women. He's an expert on men's fashion and lifestyle, but frankly, he's also an expert on women's fashion, particularly when it comes to looking sexy. Follow him on Twitter @slubguy where he posts the hot photo-shoots he does for Shilpa Ahuja, and writes his opinions on sports and politics. For feedback and questions and any advice, email [email protected]