From hot TV stars to sexy Hollywood actors, here are our top male celebrity crushes right now. Plus I've also given ways to follow and binge-watch them! <3
Top Male Celebrity Crushes
Who doesn't have a celebrity crush? Celeb crushes are something no one can resist, no matter what your age, gender or relationship status is. 😛 Yes, even I do, and there are so many hot celebrities right now to crush on. From rom-com heartthrobs to TV hotties, from superheroes to guys-next-door, I've made a list of the most swoon-worthy, top male celebrity crushes we have right now. Your day should be made, because I'm giving you all their best TV shows/movies to catch up on and feast your eyes, plus their Insta handles. You're welcome.
Noah Centineo
Ah, sexy Noah and his front pieces of hair. This actor has been around for years, starring in Disney Channel film How to Build a Better Boy (2014) and many TV shows like The Fosters (2015-2018). But he was relatively unknown until he became an overnight sensation with the release of Netflix chick flick To All the Boys I've Loved Before. Known as the 'internet's boyfriend', he has played two really lovable and aww-worthy boyfriends in this movie and Sierra Burgess is a Loser. And with these two, he has definitely been topping my list of the top male celebrity crushes.
I've had the biggest celebrity crush on him since I watched To All the Boys I've Loved Before, which is one of the best sleepover movies ever. I think his biggest draw is that he plays the high school heartthrob every girl has a crush on, but who's always out of reach, dating someone who's hotter, more confident, more well-dressed. In short, not me! 😛
Even female celebs are crushing on him too, like the cast of Sabrina: The Teenage Witch. And you can watch more of him in The Perfect Date, another Netflix original. His new movies to watch out for include To All the Boys I've Loved Before 2, which is set to release in 2020, and Charlie's Angels, coming out later this year.
He's one of the most attractive celebrities who's funny, relatable and hot! Now all we need is a cute new TV series with him so we can binge watch him daily!
Stalk him on Instagram @ncentineo.
Cole Sprouse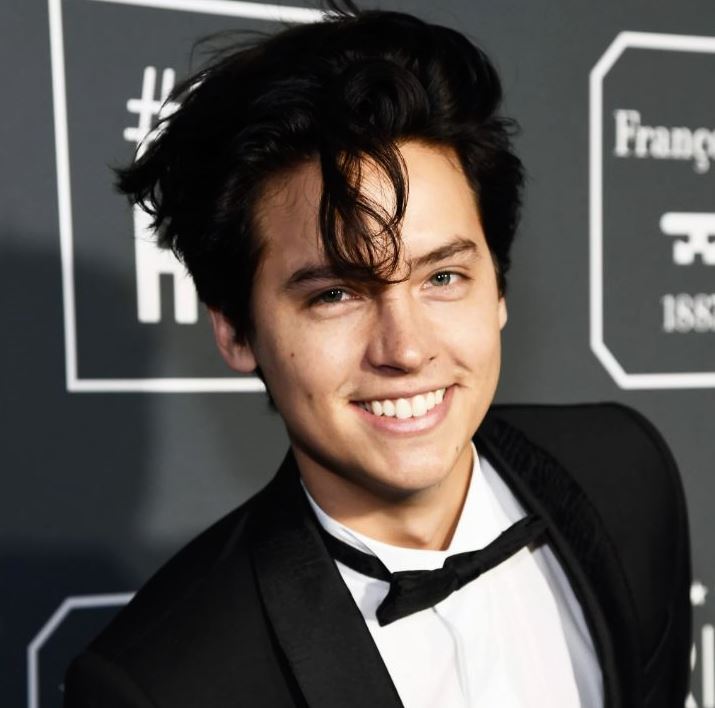 We grew up knowing a version of Jughead, the burger-loving, sleepy asexual kid. But since the new hit TV show Riverdale, Jughead became the sexy, broody writer who runs a biker gang and who has the most swoon-worthy moments with his girlfriend Betty.
Cole has a huge fan-following on the internet, and of course, his casual sexiness and his front curly hair have made him one of the top male celebrity crushes. We also know Cole from his childhood role as Ross's son in the TV show, Friends. And he is most famous for role as Cody Martin on the Disney Channel series The Suite Life of Zack & Cody.
You can binge-watch him on Riverdale on Netflix, he's especially cute in Season 1. And he's also a decent photographer, he frequently posts his work along with his own casual pics on Instagram @colesprouse.
Chris Hemsworth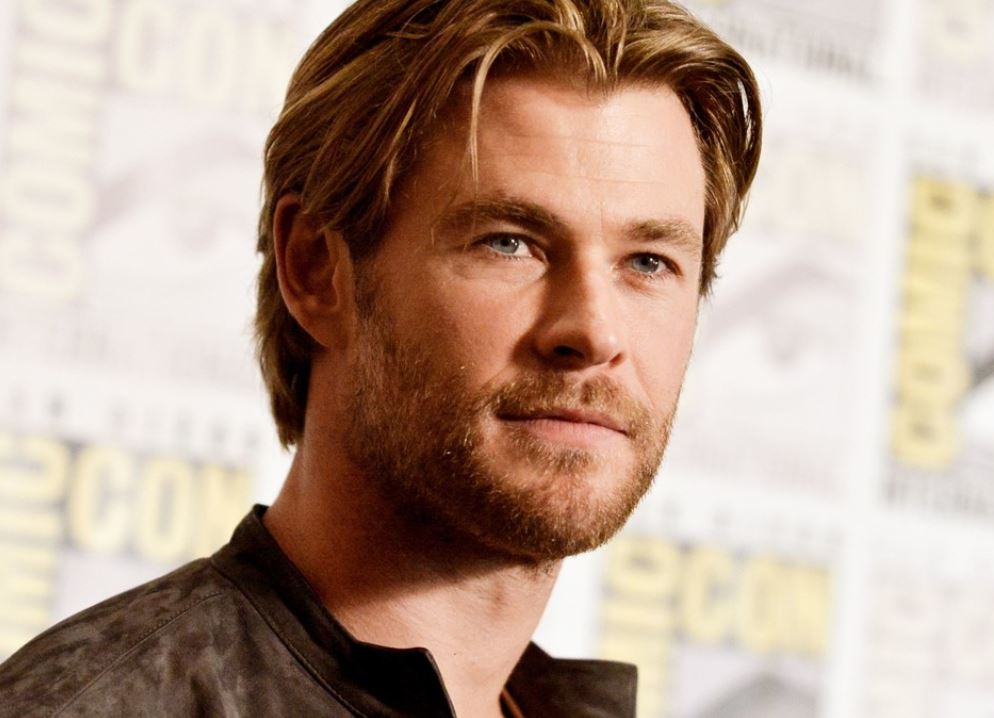 The world's sexiest man, Chris Hemsworth is beyond words. No, really, People magazine has named him "Sexiest Man Alive". Of course, we all know him as Thor in the Marvel Cinematic Universe and Avengers movies. Out of all his movies, Thor Ragnarok is my personal favorite. His interviews are worth watching, too, since he's a really nice guy and very decent. And his deep voice will have you recognize him anywhere. Plus he has that beautiful Australian accent, what more reason do you want to have him here as one of the top male celebrity crushes!
His other watchable movies include Rush, Star Trek and Snow White and the Huntsman. His new movie to catch up on is Avengers Endgame and you can also watch him in the upcoming movie, Men in Black: International.
He ranks #1 in our Hottest Hollywood Actors list and he's also a loving husband. Aww, I guess perfect men do exist (only they're never single: that's the thing to remember).
Chris Evans
Chris Evans with his perfect face and nice attitude is unarguably one of the most attractive male actors in the world. We all know him as Captain America, but he has also starred in plenty of other movies, so there's no reason anyone can miss him.
His best movies in the MCU include Captain America: The First Avenger and Avengers. But of course, you'll have to watch all the movies in the Avengers series to become his true fan! He plays the cuddly sexy guy-friend in chick flick What's Your Number, which made me such a big fan of him it's not even funny. And one of his recent movies is Gifted, in which he plays a dad. Aww. Plus, you can find loads of his interviews on YouTube with Chris Hemsworth. Hotness overloaded! After all, they're among the top 10 most handsome men in the world. And they're super-funny together.
And he's single!!!
Mena Massoud
This big time hottie gives us total exotic vibes and his curly hair are to die for! Seen in new chick flick movie/ family drama/ Disney live-action remake of Aladdin, Mena is totally perfect for the role, and we can't have asked for more! Honestly, I already found even the animated version of Aladdin quite hot, but Mena taking up this role is more than I had ever imagined! Thank you, Disney, for giving us another boy to add to our list of top male celebrity crushes!
Chris Pine
We first fell for Chris Pine in The Princess Diaries 2: Royal Engagement. And he has also appeared in Star Trek as Captain Kirk and in Wonder Woman as Wonder Woman as Steve Trevor. Of course, if Wonder Woman can pine over this beautiful man, who are we to not follow?! He's still one of the top top male celebrity crushes we have. Lately, he's been rocking a salt and pepper beard with style, and has been on the period drama movie, Outlaw King.
For the longest time, Chris Pine was one of the single male celebrities but we did hear rumors of his dating life last year. Hmm…
KJ Apa
KJ Apa stars in the lead role of Archie in the popular girly TV series Riverdale. He's our other Aussie dude on this list, and one of the top male celebrities to crush on right now. With a cute face and even cuter smile, KJ gives us all the reasons to swoon over.
If you haven't already, binge watch Riverdale on Netflix, where you can find him in shirtless scenes in nearly every episode! Yum, 'cause he has a great set of abs! Stalk him on Instagram @kjapa, where he posts absolutely cute pics of himself, sometimes with other hot guys.
Penn Badgley
Penn became a TV show hit with Gossip Girl where he played Dan Humphrey and dated the upper-east-side hottie, Serena van der Woodsen, played by Blake Lively, one of the female celebrities. The couple are very shippable (they also dated back then in real life), and the TV show is watchable again and again for its fashion and style.
Anyhoo, Penn has also been on the new Netflix TV series You, playing a stalker who's your average really nice boyfriend. This role earned him loads of admiration, and even tho he played a criminal, everyone said he's too hot to be hated. Plus he was an adorable boyfriend in the movie Easy A with Emma Stone. Ugh! We're torn.
Follow him and his cute smile on Instagram @pennbadgley.
Chad Michael Murray
Chad is an American actor and a former fashion model. He became popular for his role as Lucas Scott in the popular series One Tree Hill (2003-2012). He also starred in Agent Carter, A Cinderella Story (2004), and House of Wax (2005). Plus he was in Gilmore Girls and you can most recently catch up with this hottie on CW TV series, Riverdale, where he plays one of the hot Riverdale dads.
Ed Westwick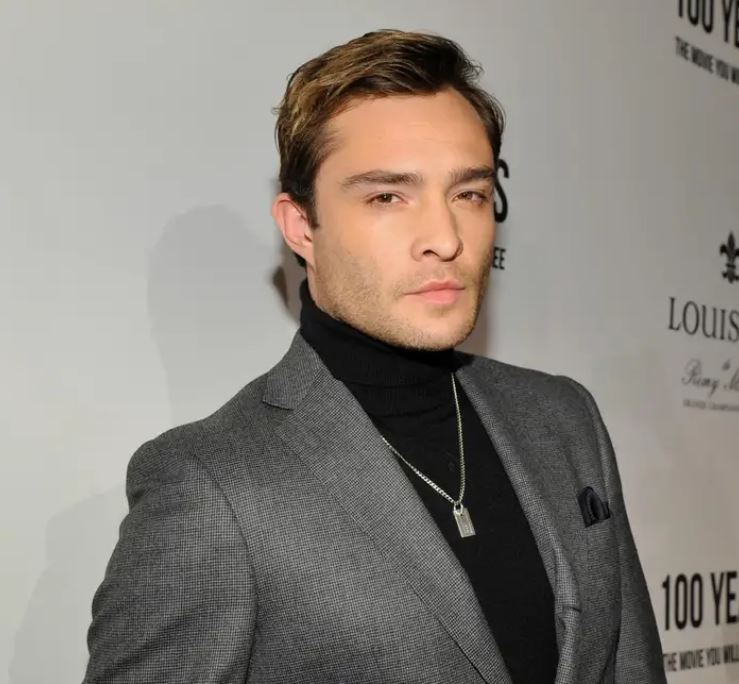 Playing Charles "Chuck" Bass in Gossip Girl, Ed made a mark on every viewer with his effortless charm, bad boy attitude and dapper sense of style. His character was extremely noteworthy as it had a big arc, starting as a detestable creep, and then turning into a nice boyfriend and son who made a real effort.
Plus he's always watchable in his interviews with his awesome British accent. Swoon! He also stars in Romeo and Juliet (2013) and comedy TV series White Gold (2017). Most recently, Ed was caught up in a rape-allegations controversy, in 2017. Thankfully, no evidence was found and he came out clear.
Chace Crawford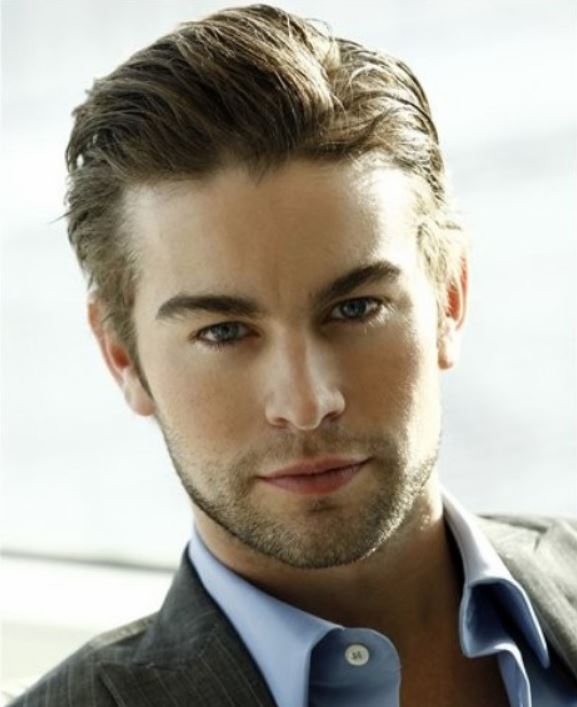 We saw and instantly fell in love with Chace in the superhit show Gossip Girl, where he played Nate Archibald, the high school hottie. He's one of the best looking actors on TV, and he has the classic hot guy looks, making it so easy to crush on him.
He's also in movies like The Covenant (2006) and What to Expect When You're Expecting (2012). He also starred in ABC's drama TV show Blood & Oil as Billy LeFever.
Follow him on Insta @chacecrawford where he posts loads of behind-the-scenes moments.
Tom Hiddleston
In the early years, Tom was just this guy who played Loki in the MCU movie, Thor. But the more we watched him play that evil, complex yet relatable character, the more we fell in love with him.
Tom Hiddleston may not be one of the hottest men in history or anything. Bu everyone loves Loki on the internet. Off-screen, he's super charming and cultured with his beautiful British accent. What's not to love!? And his acting alone will make you have a crush on him.
His favorite movie of mine is Thor: Ragnarok with Chris Hemsworth (see above), which is super funny and adorable. He's also in Avengers (2012) where he plays the bad guy and the guys TV show, Night Manager.
Tom Holland
Tom plays Spiderman or his nick name "Spidey" in the Marvel movies, paired with Zendaya. He was only okay-ishly good-looking when I watched him in Spiderman: Homecoming but has become considerably more good-looking since.
You can catch more of him in Avengers: Infinity War, but (spoiler alert) he doesn't feel so good by the end. Anyway, this young actor has gained a big fan base, and has 15 million followers on Instagram. You can follow him there @tomholland2013.
Liam Hemsworth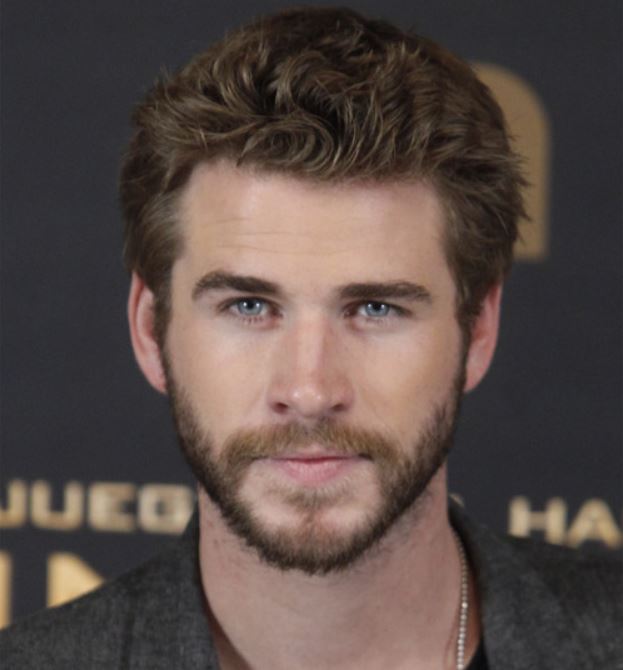 Liam is Chris Hemsworth's sexy brother. These Australian brothers are absolutely hot and two of the top male celebrity crushes in Hollywood. Period. Plus they have gorgeous blue eyes.
Most recently, I've become his fan after watching him (and his Aussie accent) in the Netflix original movie Isn't It Romantic? (2019), which is a really hilarious and self-aware rom-com, and can even appeal to those who don't love rom-coms. He stars in it along with Rebel Wilson and Priyanka Chopra.
His other movies to catch up on are The Hunger Games film series (2012–2015), in which he plays the role of Gale Hawthorne, and Independence Day: Resurgence (2016), where he portrays the character of Jake Morrison.
Dylan Sprouse
Here's another brother pair on this list. Dylan is Cole Sprouse's twin and both became popular because of The Suite Life of Zack & Cody. He was also in the lead role in the spin-off sitcom The Suite Life on Deck. He's also been a part of TV shows That '70s Show and Hannah Montana. He's totally one of the top hottest guys to crush on right now.
Ezra Miller
Ezra is one of the cutest Hollywood actors at the moment. The queer actor came into the limelight a couple of years ago with his role of Credence Barebone in the Harry Potter sort-of-prequel Fantastic Beasts and Where to Find Them (2016). They are a huge Harry Potter fan, and it's great to see them again and adorable, and with a way better haircut, in Fantastic Beasts: The Crimes of Grindelwald (2018).
They also starred in The Perks of Being a Wallflower (2012) and as The Flash in the DC Universe movies, Batman v Superman (2016) and Justice League (2017). Last year, they shined on the red carpet and in interviews with the most ridiculous and creative outfits, nay, costumes. If there's any crazy costume, you can count on Ezra to want to rock it, and so I'm a fan of their fashion now too. Uh, sometimes.
So what did you think of our list of the top male celebrity crushes? Do you have a crush on any of them? Share your feelings in the comments below, or share a tiny video with us on Instagram by tagging me @shilpaahujadotcom! I'd love the heart to heart!
<3
PIN IT:
Read next:
– Hot Hollywood Actors | Top 25 Sexiest Actors in Hollywood
– French Boys: 15 of the Most Famous & Sexy French Men to Adore!
– Ooooh, Wow! 16 Hollywood Actors with Hottest Abs
Shilpa Ahuja the editor-in-chief of ShilpaAhuja.com, which she founded with the goal of inspiring confidence in the modern working woman through fashion. Other than defining the direction of the magazine, she also writes about fashion & beauty trend forecasts, industry analysis, and opinions.
Shilpa's work has been published in the University of Fashion blog and Jet Airways magazine. She is also an artist, illustrator and cartoonist. She is also the creator of Audrey O., a comic series that represents the lifestyle of millennial women. She enjoys creative writing and world travel. Her art has been exhibited at Harvard Graduate School of Design and the Aroma Hotel, Chandigarh and been published in Chandigarh Times.
Originally from Chandigarh, Shilpa also has a degree in architecture and has worked in interior project management. She is also the author of the book "Designing a Chinese Cultural Center in India". Shilpa has a Masters in Design Studies degree from Harvard University.
For feedback and questions, please email [email protected]