Snapchat has just introduced it's biggest change yet – Snapchat memories! Let's see how to use it, and whether we want to use it!
Snapchat has just rolled out Snapchat Memories! Now you can store your pics, videos and screenshots (basically everything you could post) in "memories". You can save and share them afterwards, which defies the app's most basic premise. Snapchat has always been the app for "fleeting" memories – it never stored anything, not even the sender can see what they posted after 24 hours. So this Memories feature is the app's biggest feature shift yet! Let's take a look:
Snapchat welcomes me to memories when I sign in, and introduces the new feature to me with a nice video campaign!
The media can now be saved into a folder within the app. You can now show your memories to your friends when you're with them. Oops, make sure there's none of that "naughty" stuff in there! Also: it saved one of my old video clips in my Memories album: And we thought everything we posted got deleted!!!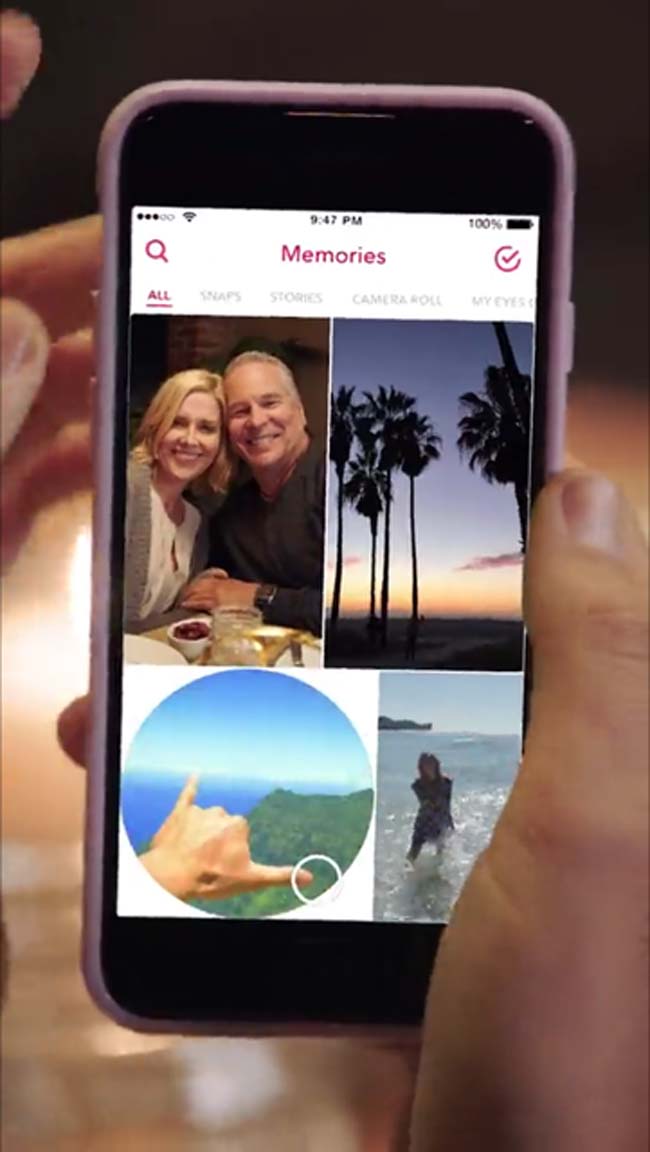 But don't worry! The media I don't want others to see can be saved in a separate folder called "My Eyes Only", and it'll then be opened with a password:
Once you have stuff saved in the Memories, or imported from your phone's media library, you can share it to your story or contacts in Snapchat:
Now we're talking. It lets me import pics and videos from the phone library, which means now I can share my old pics. Admit it, how many times did you share that perfect selfie on snapchat, only to have it disappear the next day when you wanted to check it out again? And how many times did you take that perfect video, saved it on my phone, and then had to do it all over again just to share it on Snapchat? Now I can just import it from my library and share it!
Okay, so that's one feature I will use! But just be careful, it also lets you delete pics from your phone album. So just make sure you don't end up deleting those precious memories accidentally!
Are you following me on Snapchat yet? Check out my fashion blogger life right here @shilpa1ahuja! I post about new beauty hauls, shopping trips, food, travel and behind-the-scenes of my photo-shoots!!
Muaah XOXO 🙂
Shilpa Ahuja the editor-in-chief of ShilpaAhuja.com, which she founded with the goal of inspiring confidence in the modern working woman through fashion. Other than defining the direction of the magazine, she also writes about fashion & beauty trend forecasts, industry analysis, and opinions.
Shilpa's work has been published in the University of Fashion blog and Jet Airways magazine. She is also an artist, illustrator and cartoonist. She is also the creator of Audrey O., a comic series that represents the lifestyle of millennial women. She enjoys creative writing and world travel. Her art has been exhibited at Harvard Graduate School of Design and the Aroma Hotel, Chandigarh and been published in Chandigarh Times.
Originally from Chandigarh, Shilpa also has a degree in architecture and has worked in interior project management. She is also the author of the book "Designing a Chinese Cultural Center in India". Shilpa has a Masters in Design Studies degree from Harvard University.
For feedback and questions, please email [email protected]