Selena Gomez is known for her style just as much as her music. Let's take a stroll down fashion memory lane and rediscover the best Selena Gomez music video outfits.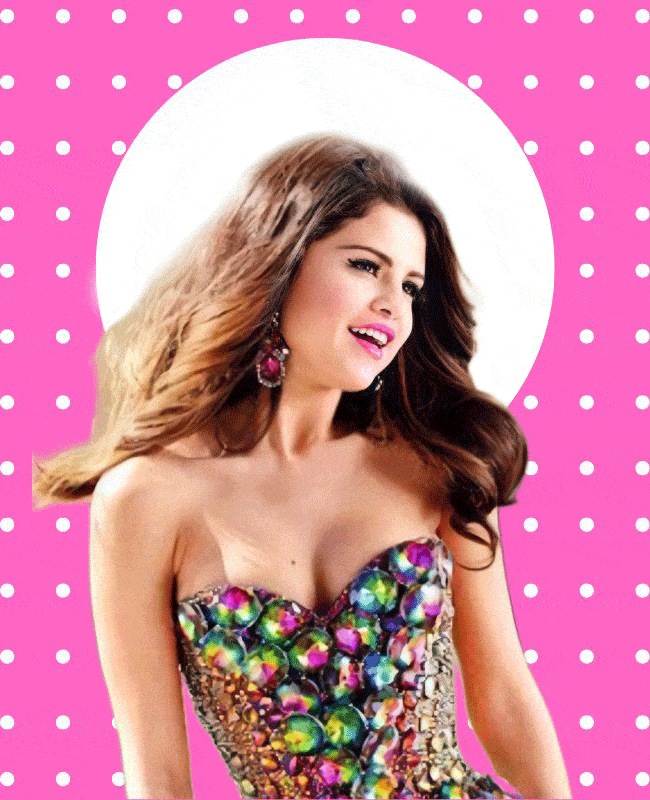 Fashion is a very personal thing. Sure. There is, however, nothing more fulfilling than finding a little inspiration and translating it into your version of reality. Fashion inspiration may be found in a variety of places. Its effect may transcend everyday life, time, and place, manifesting itself everywhere.
Picking up little inspiration from everywhere and ending up with a mosaic that has pieces of creativity, fascination, and a wholesome amount of confidence to recreate with style and pizzazz is what we thrive for.
Today's inspiration? Music videos.
Celebrities and Fashion Trends
Celebrities and fashion trends are strongly intertwined, with many well-known celebrities either initiating trends with their own style or popularizing existing fashion. Within the blink of an eye, fans swarm to replicate them.
As we seek to copy (ahem, be inspired by) our favorite singers, pop stars, and entertainers of all time, here are some top music video outfits of Selena Gomez that we love.
I create virtual fashion outfits on Instagram as a hobbyhorse, drawing inspiration from everyone and everything in sight. Selena Gomez, my favorite and most influential pop star growing up, has always inspired me. After watching her documentary, my respect for her multiplied, and I fell more in love with her.
As a fashion student, I want to focus on the outfits she wore in her music videos. These outfits not only provided us with major fashion inspiration and motivation to dig through our closets but also outfits that had a profound symbolism attached to them.
Selena Gomez's Music Videos Outfits Over the Years
Outfits in music videos have provided the world of fashion with some of the most remarkable trends. The connection between music videos and fashion has provided us with visuals and apparel to recreate on countless occasions.
Selena's eclectic style has proven, time and again, that she is not afraid to show off her fashion on red carpets or in music videos.
She is known for her effortlessly inspiring and head-turning outfits. Here are the best of Selena Gomez's music video outfits you need to see. So let's begin our cinematic style journey ft. Selena's playlist playing in the background, shall we?
Naturally (2009)
Selena expressed her desire to experiment with something new for her previously made music video. The video required the use of special effects because it was shot on a green screen. She aimed to achieve a kaleidoscope-like appearance in certain ways.
For me, the song Naturally is a good representation of the album because it is lively, energetic, and not very serious. Lyrically, it talks about the magnetic force of feelings that comes naturally when two people have a deep connection.
The outfits in the music video are a mix of feminine, bold, and chic. The black dress by Totem paired with a gold accented beaded necklace and red tights, hands down are the ultimate heart robber and casually sexy.
The video also features a pink tulle dress with a pop of yellow accessories. She is also wearing a split-colored sleeveless top that has black on the left side featuring gold sequins and solid white on the right side. She paired the top with black leggings.
Her outline has a mild red tint and is transformed into dark blue. The white areas become purple in color throughout the video, making it look very kaleidoscopic. The wardrobe for this music video is light, poppy, and a little bold.
I think the gold-accented statement bauble necklace she wore was spot-on trendy back in 2009. Major fashion houses like Chanel, Oscar De La Renta, Dries Van Notten, and Lanvin included beaded necklaces in their collections.
Round & Round (2010)
Philip Andelman directed the video, which was shot in late May 2010 in Budapest, Hungary, during the shooting of her film, Monte Carlo. Gomez appears in the music video dressed as a secret agent, planting bugs, taking photographs, exchanging information, and performing other tasks.
She is then caught and tracked all across the city. Of course, the 17-year-old fashionista is dressed to the nines, whether she is performing on stage or being followed by disguised spies. The outfits are somewhat Eurocentric, casual, and elegant.
As a chic spy, her fashion game was so on point. She did not opt to wear the typical black head-to-toe outfit with black gloves and a fedora hat paired with classic red lipstick.
One major takeaway from the outfit choices includes the LBD (Little Black Dress). With minimal to no accessorization, it elevates your elegance to a whole new level.
The outfit I personally liked the most is where Selena is dressed in a Burberry trench coat paired with Christian Louboutin pumps, Burberry sunglasses, and black leather gloves. The trench coat is a timeless piece, so who doesn't want to invest in a beautiful one. It'll outlast trends to come.
Love You Like a Love Song (2011)
"When you're in love, there are certain parts you can't describe that may not make logical sense. This music video is the craziest I've shot," said Selena about the video. It captures the essence of the honeymoon phase in a relationship.
It begins with Selena casually singing at a Japanese karaoke bar. She dons a gold shimmer dress with bold purple eye makeup with a hint of silver. It is completely opposite of what everyone had expected from her keeping the image of innocently cute Selena in mind.
She was ready to step up her fashion game.
The music video features Selena performing in various places which are intercut throughout the video. From dressing up as Marie Antoinette from the Rococo era to a 50s teenage queen, she got it all covered.
Her jeweled strapless dress was a huge deal at the time. It was her very first attempt at high fashion. She paired it with thigh-high boots, geometric drop earrings, and a crystal-embellished ring.
Personally, I loved the heart-shaped pinata as it could be the metaphor for the heart exploding from all the love which is such a beautiful thing. She took a chance on her fashion inspired by Taylor Swift's stage outfits.
I smell a Taylor Swift and Selena Gomez collaboration. This dress reminded me of one of Taylor Swift's most talked-about jeweled embellished outfits from her Bejeweled music video. What are your thoughts?
Come & Get It (2013)
The basic elements of air, earth, fire, and water are featured throughout the music video. The 12-year-old me was overjoyed to hear the Hindi lyrics, "Main hu, main akela… teri yaad mein hun main," which means I am alone, lost in your memories, craving for your presence.
The music video begins with Selena in a field wearing a black gown as a storm approaches. The outfit here is a black bustier lace and silk chiffon gown, featuring lace and applique work by Kristian Aadnevik from his AW13 collection.
When coupled with red lipstick and a vintage golden coin necklace, the black outfit with applique and lace, stands out, as it should. The red dress is a custom-made boho-inspired outfit by Marco Marco which was also worn during her performance at MTV Movie Awards.
It inspired me to put a spin on my wardrobe in the summer of 2013 and turn my old basic t-shirts into t-shirts with fringes. Well, it didn't turn out as expected and was later used as the cloth I used to clean my bicycle from.
The Heart Wants What It Wants (2014)
Selena Gomez's music video was therapeutic as she claimed that "I felt liberated and felt as though a great weight had been lifted from my shoulders." The caged detailing is really stylish, and the straps are adjustable for the best fit.
Can it get any better? Selena wore a bra under a full-sleeved mesh top paired with shorts and a leather moto jacket.
It screams nothing but high fashion seasoned with loving a partner who keeps hurting you but you can't stop loving them. For me, the caged top represents how she feels, and the mesh top gives the impression that you have a layer of clothing on, but it is also transparent and others can see through it.
Subconsciously made me believe there was no safety or stability in her relationship. Even though she recognized she needed to leave and move on. It was incredibly difficult for her to do so since she wore the same outfit till the very end of the music video.
But here's the twist. She is wearing the same outfit not with tears streaming down her cheeks, but with her hair flowing freely, indicating that she was finally free and had moved on in her relationship.
When the good old romantic flashback of memories is shown, she is having the time of her life with her lover. She is seen wearing a casual white crop top paired with jeans and a denim jacket.
The caged top also reminded me of Selena's look from Taylor Swift's Bad Blood music video, where she appears as the antagonist, Arsyn.
I Want You to Know (2015)
In the new music video, Selena Gomez portrays a party girl who hops from one party to another, gets turned on at the club and embraces her own reflection. Selena knows how to make the bathing suit with jeans and a jacket an outfit for dancing your heart out at nightclubs.
She completed the look with a braided belt and golden hoops. She also wore a variety of other outfits and the video's fashion theme appeared to be sensual and bold and we love it!
Although the orange bathing suit paired with jeans and a jacket can be seen for a fraction of a second as the video is fast-paced and the club is dimly lit.
The entire outfit did not get the screen time it deserved. I got to know the exact colors of her outfits when there were sudden flashes of white light on her. The bathing suit's deep scoop neck accentuates her curves and the color complements her olive skin tone.
She also wore a sexy backless halter dress that had a cutout at the chest. It is also the most replayed part of the entire music video. No doubt people were flattered by how amazing and confident she looked.
Kill Em With Kindness (2016)
The music video starts with Selena in a photoshoot set surrounded by makeup professionals. A black screen with the song's title launches the video. Selena Gomez knows how to rock a basic black spaghetti strap dress and a silk robe that is falling off of her shoulders while sitting on a stool, singing.
Lyrically it encourages you to get what you have desired by being nothing but kind and being the bigger person. Something about the slip-on dress on Selena immediately reminded me of Rachel Green's fashion from the Friends sitcom. A true style inspiration back in the 90s.
The blood-dripped roses represent that she has been hurt before but it won't stop her from being kind. She is also seen wearing a corset and underwear in the music video, which I think if paired with a wrap, heels, a bag, and statement earrings would also make it an evening glam outfit.
Fetish (2017)
The music video depicts a dreamlike view of one woman's suburban house. She sits on the kitchen floor, wearing a transparent silk puffed-sleeve short dress with lovely delicate flowers embroidered on it. The silhouette has tiered layers and subtle mini-ruffles.
It features yellow flowers which are often associated with a cheery personality and happiness but also means a love filled with sorrows. The other is a pale-yellow simple dress.
Yellow represents the negative feelings linked with it, which include cowardice, caution, betrayal, egocentrism, and anxiety. The feelings associated with her lover and the relationship in general. These outfits are precisely what we need on the verge of summer approaching.
The song tackles topics of sexuality and sexual desire, with Gomez discussing the effect attraction has on a partner in the chorus.
For me, the music video and the outfits together give a dreamy aesthetics but it is actually portraying Selena tied down to a specific person. Her sufferings, releasing the anger bottled up inside her and finding the strength to fight back for herself.
Others may see the video's self-destruction as a physical manifestation of coping with similar feelings.
Back To You (2018)
In the Back To You music video, Selena has a '60s French girl summer-inspired ensemble. The music video emulates the style of French filmmaker Jean-Luc Godard's films, with costumes that reflect his aesthetics.
The polaroid camera Selena used to snap photographs of the blonde male she's getting away with and the book Tales of Infidelity she's reading aren't just coincidences; they're references to her ex-boyfriend.
It feels like the music video was made in a magical universe. Selena locking eyes with a well-dressed man wearing the high-neck feather-trimmed green sequined dress and escaping the shallow lifeless party is one of my favorite outfits from the music video.
For the countryside look, she wore the summer colors yellow and orange sleeveless crop top with a vintage white skirt. So minimal yet so elegant.
Look At Her Now (2019)
Turning off the noise around you and enjoying living your life on your terms is a major takeaway from the music video. Gomez dances with a group of backup dancers in the video, which features flickering neon lights. Encouraging viewers to embrace their authenticity.
The singer was dressed in a black glistening jacket, a white satin top, and matching pants. She wore her high braid once more, but this time she added some dangling diamond earrings.
Look At Her Now is an optimistic song about growing stronger after a difficult relationship. It is indeed a post-breakup anthem that deserves to be listened to when you are in a celebratory mood and rooting for yourself in shiny, sparkling, and bold attire.
My favorite outfit from the music video is when Selena is dressed in a black jacket. She paired it with a white satin top and skinny black leather pants. Completed her look with hanging drop earrings. It gives edgy and soft girl vibes all over.
It almost translates that I am kind but I can be bad when I want to be. Thus, a gentle reminder for everyone to maintain a safe distance. I also believe that a change of hairstyle would exactly be like a cool breeze on a summer afternoon, refreshing.
Rare (2020)
Selena awakens amid wonderful woods teeming with vibrant butterflies, illuminating flowers, gleaming spiderwebs, and other natural delights in the music video. An ethereal work of art for real! The song is a self-empowerment hymn about self-love and independence.
Selena Gomez brought us the magic we craved in this bronze metallic gown is perhaps my favorite look in the final look of her Rare Music Video. There were a lot of designer outfits in the video including Kristian Aadnevik's halter dress with a high slit from Spring Summer 2019. Her most recent appearance in this designer was in her Come And Get It Music Video!
If you're brave enough to put on them with confidence, you'll stand taller and appear more content in your own skin. Not everyone has the courage to put on that eye-catching sequined, glittery, and sparkling gown. The results are breathtaking for those that do.
Her outfits in the music video scream I am confident and we wouldn't mind acting like we are confident while grooving to it because as they say "fake it till you make it."
De Una Vez (2021)
I'm head over heels for the decor of the house in the music video, whether it's the blue tiles in the bathroom walls, the Tiffany-style lighting in the living room, or the butterfly-shaped brass bed frame.
The components in each section of the space evoke nostalgia or a profound meaning associated with it.
Don't forget to take notes because Selena has also mastered the art of leaving easter eggs in her music videos taking inspiration from her bestie, Taylor Swift.
The video for Selena's single "De Una Vez" depicts a magical home with rooms that represent Selena's progress, evolution, and departure from the past.
In "De Una Vez," the pink floral dress with voluminous sleeves is very beautiful. It looks gorgeous on her, but the message behind the clothing is much more beautiful.
Floral designs are sometimes connected with spring often associated with groundbreaking. A season renowned for rebirth; but, in this case, it is about a happier and healthier Selena.
The floral dress has a heart pin that glows from time to time. It sits in between her chest which acts as a metaphor for the process of healing.
Calm Down (2022)
The music video starts with the mid-tempo groover, then follows Gomez and Rema as they play the set in a tastefully adorned living room, then in front of a sleek silver sports vehicle. The most appealing set, though, is undoubtedly the one that conjures visions of a sleepover blanket fort.
Lyrically, this song is about falling in love and how happy their partner makes them feel.
Selena and Rema relax in a silver Porsche convertible while the track's opening notes play overhead. Selena is dressed casually, but her denim corset top steals the show. Corset tops are still on-trend right now and Selena just taught us how to wear them for upcoming summers with a dash of floral prints.
The way those gold hoops and necklaces with minimal details elevate the entire look, gosh! It makes me want to add their dupes to my online shopping cart right now!
Well, I for sure can't calm down after seeing the corset top. Selena effortlessly made look high-fashion even if it was uncalled for.
Ladies, it's time to get serious about mules because it ain't going anywhere and is here to stay and dominate. You can wear it with a casual white tee and also wear it to a cocktail party as well as for a black-tie event.
What's On Your Mind?
Here are just a few of the incredible outfits from Selena Gomez's music videos to date. Which outfit you would like to recreate? If you happen to recreate any of the outfits listed above. Do comment down below and let me know how it went and what personal touch of yours you gave in the recreated look.
Which music video you would have liked to be on this list? Leave your thoughts and suggestions in the comments section below!
Anshika Sharma is a creative and detail-oriented fashion enthusiast who finds inspiration for her work in global trends, people, places, and events. She enjoys blending different cultures and themes in her work while keeping it simple and adding a modern flair. Despite her skill set and passion for fashion, she remains a humble student, always eager to learn more.