From the best Hindi comedies to crime and family dramas, here are the 11 top old Bollywood movies that are on our must-watch list for your lockdown.
Hello all! It has been a really long time I wrote for ShilpaAhuja.com. I've missed writing for my boss (ex-boss!) 😉 The good old days where we used to watch international fashion shows for a living. Gah! I'm sorry if your job is not as fancy as mine was!*rolls eyes*
So, apart from fashion, the one things that excites me is Bollywood. You can tell if you've read all my articles here. Whether it's the exaggerated dance sequences, flashy costumes, kissing behind the flowers (I know Bollywood movies have improved but you will know why I'm saying this as you read further), I'm a Bollyholic.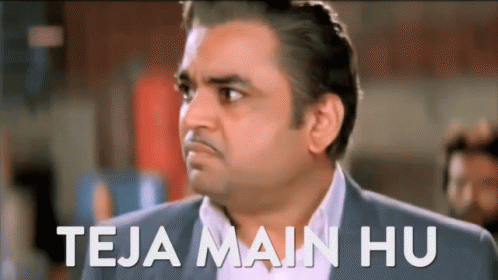 But as I moved away from Chennai, working with my most favorite ShilpaAhuja.com (I'm sure Coco's giggling somewhere) also became difficult. However, I managed to make some time time… Lol! Of course.
I'm kidding, with lock-down, I have all the time in the world. So, I just required a quarantine to get back on my feet to do what I love doing the most. I'm sure most of us were craving for a break from our daily lives and here we are with the lock-down plus the lock-down 2.0. This phase reminds me of good old summer holidays from school. From taking vacations to visiting grandparents' place to unlimited TV, those days were a bliss.
As a child, I always wanted to grow up really fast and get into a job. But only to realize how exhausting it is to be an adult. I was craving for a long break where it's just like the holidays. And here we are with the lock-down. Since we are at home 24/ 7 with our families, it is a great time to unwind and entertain yourselves with some great Bollywood movies with your families. Since we are super busy with our all-tech lives, this is the perfect time to watch old Bollywood movies.
Best Old Bollywood Movies: Must-Watch During Lockdown 
These movies will take you back in time, melodious songs with heart-touching lyrics and also hilarious costumes and really, really funny side dancers and very emotional mothers and for Generation-Z, you guys will time travel… but in a slow pace. So, we have rounded off these 11 old Bollywood movies you have to watch during the quarantine. Most of these movies are available on Netflix or Amazon Prime.
1. Anand
This Amitabh Bachchan Rajesh Khanna starrer is a Bollywood classic, with heart-touching plot, beautiful music and a great message. Now this movie was recommended by Shilpa. As soon as I said I will be writing about old Bollywood movies, she suggested this one. Anand is a typical two-hero retro Bollywood movie but with a very strong message. There's a dialogue by the protagonist, "Zindagi badi honi chahiya, lambi nahi," which translates to, 'life should be big and meaningful, not just long.'
This movie gives you a positive outlook towards life. In fact, Shilpa states, "This movie is all about being super optimistic about life and death." I'm sure by the end of the movie, you will see life differently, especially during the lockdown.
2. Mera Naam Joker
Having a positive approach when everything around you is not going well is really difficult and that is something this movie tries to tell. One of the classics of Indian cinema that makes you laugh and cry at the same time.
3. Lamhe
Lamhe is one of my personal favorites, and I have talked about it earlier in my other Bollywood articles, too. This movie was way ahead of its time and if you haven't watched it before, you will be surprised with the story line for sure. This is one of Sri Devi's best movie.
Plus, Anil Kapoor is a delight, as always. Watch it with your entire family and enjoy the melodious tracks along with a great story.
4. Satte pe Satta
This is one of the most Bollywood hilarious movies of all time. The story is about seven brothers raised on a farm by their eldest brother played by Amitabh Bachchan. They are uneducated, and lack social etiquette. The fun part starts when the educated and gracious Hema Malini marries Amitabh and has to deal with his brothers. Also, this is a classic 70s-80s movie where the hero has a baddy lookalike. Oops! Did I give away too much?!
5. Don
Here's another Bollywood classic movie in the crime genre that would be a great watch during the lockdown.
Don't you feel Bollywood is obsessed with double roles?! Well, at least in old Bollywood movies, the heroes wanted to challenge themselves by playing two main characters, I guess. Don and an undercover police agent, just like the two sides of a coin. Yeah, and Amitabh Bachchan aced the Don look – so suave and refined always.
Also check out: Bollywood Villains: Top 27 Bollywood Baddies We Love (& Fear, Too!)
The famous dialogue, 'Don ko pakdna mushkil hi nahin, namumkin hai,' was even used in the Shah Rukh Khan remake. Why do people remake old movies? I wish they could leave the classics the way they are.
6. Golmaal
As the name suggests, it is surely a fun movie with all the confusions. It's basically comedy unlimited. However, this is not the Rohit Shetty franchise Golmaal movie but the old one with the same name. The movie revolves around the hero, played by Amol Palekar, who, when caught bunking office, creates the character of a fake twin brother to avoid getting fired. Later, he fakes his identity to get a second job to work for his own boss, and then, as movies have it, starts an affair with his boss' daughter.
Following are a series of hilarious moments. Anyone who has ever hated their boss would love this movie. And let's face it, who hasn't?!
7. Chupke Chupke
Chupke Chupke is a total family entertainer. This star-studded comedy will make you fall in love with the simplicity of 70's India. The movie will also make you wonder why the English language is so complicated!
It is fun to watch Dharmendra trouble Om Prakash through out the movie. In fact, you will be hooked until the end of the movie to see to what extent Dharmendra will trouble him. Also, with the 1970s hair and makeup, actresses Sharmila Tagore and Jaya Bachchan will give you major winged liner goals.
8. Andaz Apna Apna
A classic movie that is on every Bollywood lover's list. The movie is funny, has lovely tracks and loads of moments where you will literally ROFL. Also, this movie perfectly portrays that guy friendships don't always look like the bittersweet bromance between Jai and Veeru from Sholay, but more like a frienemosity with silly fights!
From Amar and Prem's friendship goals to Teja's career goals (also, his iconic mark) to the scariest (read funniest) villain Gogo, Andaz Apna Apna is a full family entertainer that you can watch during the lock-down to lighten up your mood.
9. Seeta Aur Geeta
Here's another classic Bollywood movie where the twins are separated and one of them is naive and the other is a rebel. And their life gets swapped and things get hilarious. There are so many versions of this movie in Indian cinema. Even Sri Devi's Chaalbaaz was similar. But this movie makes you witness the retro style and Hema Malini is a delight to watch.
10. Deewaar
One of Bollywood's most famous dialogue till date, 'Mere paas maa hai!" is one of the main reasons you have to watch this movie. Deewaar is about motherly emotions, following one's principals and yet again siblings who have been separated (a classic theme you will observe in most of the old Bollywood movies). This movie should be in your must watch Bollywood movies list for sure.
11. Dilwale Dulhania Le Jayenge
A classic 90s movie that entertains, evokes patriotism and makes you all romantic. From songs that make you to sing along to giving couples goals, this 90s movie is one of the top must watch Bollywood movies that you can catch up on with your partner. This movie also reminds us of old school love stories and how to run catch a running train. (But we at ShilpaAhuja.com recommend to not try it at home.)
Also read: Best and Worst 90s Bollywood Fashion
Some other hit old Bollywood movies we recommend are Amar Akbar Anthony, Chandni, Main Khiladi Tu Anadi, Mr. India, Chaalbaaz, Kabhi Kabhi and Maine Pyar Kiya. So, which superhit old Bollywood movie are you gonna watch first? Let us know by commenting us below or tweeting us @shilpa1ahuja!
Read next:
– Bollywood Bikini Evolution: 1960s-2010s: Empowerment or Objectification?
– 9 Worst 100 Crore Films in Bollywood Ever
Sahana is a Senior Staff Writer at ShilpaAhuja.com. With an experience in fashion and lifestyle writing, Sahana is responsible for Indian and international fashion week coverage every year, and is developing an expertise in apparel trend forecasting. She also writes about health and fitness, having pursued yoga for 6 years now. She's not a gym person at all but is all for "running in the park" and is an amateur cyclist. Books and coffee are her other passions. She's also an amateur photographer. She's a hardcore Bollywood fan and she loves to cover the nostalgic topics on the same. From fashion trends to famous characters, she can make anyone love Bollywood! Her best article has been 90s Bollywood fashion, a readers' favorite so far! Prior to her experience with ShilpaAhuja.com, Sahana has written as a freelance author for online magazine, Mashup Corner, and interned at EventsHigh as a content writer. Her blogs on basic fashion, makeup, fitness and city's food joints that gave her a chance to experiment with her writing. She also has voiced her opinions about feminism and equal rights for men and women at PolkaCafe journals and after quitting her job, she decided to take up writing as her full time career.
Sahana is an engineering graduate and has worked in an MNC, Tesco, for more than a year as an Operations Support. It was her sheer love for fashion that made her quit the monotonous 9 to 5 job to pursue a career in the fashion industry. She's originally from Bangalore and is currently settled in Chennai (she's loving the city)! For any queries and discussions, contact her at [email protected] You can also tweet her at https://twitter.com/Sahana_17