From Manish Malhotra to Rohit Bal, we have rounded up the top lehenga choli designs for 2017. Let's see which Indian lehenga trends will rule weddings in 2017!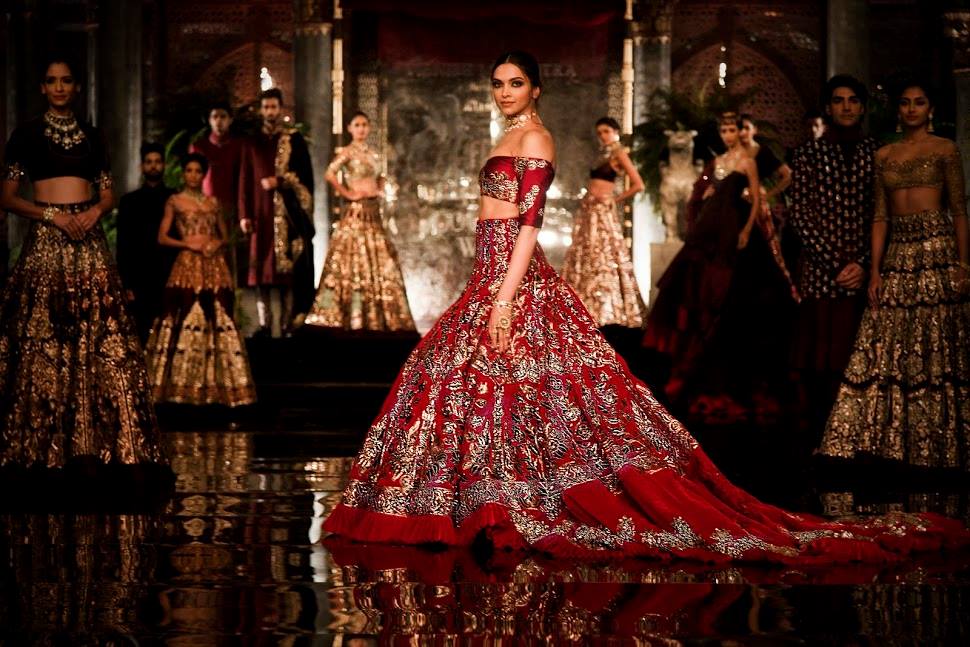 Hey gorgeous! Weddings are the time when brides and guests wanna embrace the traditions. And yet they wanna wear something that's not he beaten ol' conventional dress. We wanna look trendy, sexy, without being too much, of course, don't we? And that's why I have rounded up the hottest and latest lehenga trends for 2017.
The Indian fashion weeks bring loads of lehenga choli designs every season. So we went through all the designer collections to pick out the trendiest styles in wedding lehengas that'll rule the 2017 wedding season. If you're a fashionista, you'll surely find the perfect one for yourself amongst these lehenga choli designs for your parties and weddings!
So let's take a look.
Latest Designer Lehenga Choli Styles for 2017 Weddings
[/vc_column_text][/vc_column][/vc_row]
#SlubAdvice
Work – Embroidery or Embellishement? The latest wedding lehenga designs have metallic threadwork, embroidery, zardozi and sequin work.
What Colors? The trendiest colors for 2017 are blush pink, champagne, royal blue and classic red. Black, scarlet, silver, deep burgundy and pastel green are also popular.
What Fabrics? The latest fabrics for wedding lehenga choli designs for 2017 are silk and raw silk, net, satin, velvet and crepe. Velvet, net and silk are popular for cholis. Velvet, net, silk and georgette are trendy fabrics for duppattas for 2017. Sheer sleeves are super in for wedding lehenga designs!
Aren't you just loving these hot, hot trends in the latest lehenga choli designs for 2017? Which is your favorite new trend? And least favorite? Comment below! Lemme know!
Happy dressing up!
Muaah 🙂
Shilpa Ahuja the editor-in-chief of ShilpaAhuja.com, which she founded with the goal of inspiring confidence in the modern working woman through fashion. Other than defining the direction of the magazine, she also writes about fashion & beauty trend forecasts, industry analysis, and opinions.
Shilpa's work has been published in the University of Fashion blog and Jet Airways magazine. She is also an artist, illustrator and cartoonist. She is also the creator of Audrey O., a comic series that represents the lifestyle of millennial women. She enjoys creative writing and world travel. Her art has been exhibited at Harvard Graduate School of Design and the Aroma Hotel, Chandigarh and been published in Chandigarh Times.
Originally from Chandigarh, Shilpa also has a degree in architecture and has worked in interior project management. She is also the author of the book "Designing a Chinese Cultural Center in India". Shilpa has a Masters in Design Studies degree from Harvard University.
For feedback and questions, please email [email protected]