The latest addition in collectible Barbies is the new Oscar de la Renta bridal Barbie. Inspired by a gown from the designer's Spring 2014 runway collection, the "Something Blue" Barbie doll is a real vision to behold! The limited-edition Barbie is priced at $175 and there are only 10K of these made for worldwide shippin' n shoppin'. Yes, really.
The Oscar de la Renta bridal Barbie wears a guipure and chiffon white gown with a fish-tail-like silhouette. Tiers of blue tulle add a lot of volume on the sides, and sort of reminds me of the Disney movie, Frozen! Fantasy-like and romantic, indeed. The doll also wears diamond earrings, gold-accented pumps and an old Hollywood-style side chignon, and she holds a bouquet! Adorable.
Here's the runway dress from Oscar de la Renta Spring 2014 bridal collection that was the inspiration for this stunning Barbie look: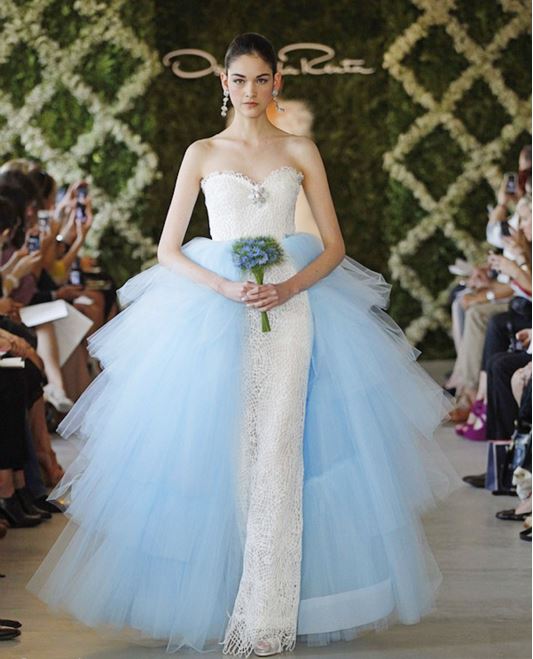 And here's the box this beauty comes in!
As Barbie would say, "It's totally amaze!" Easy for her to say, though, considering this dress will be a part of her closet which is spread out over 10 acres. Ha! 😉
So, girls, what do you think of the latest Oscar de la Renta bridal Barbie dress? Lemme know! Comment below! Muaah! Ciao.