Hey! It's Fall and a new season calls for a new haircut! That's why I've done my research for you – checked out celebrity interviews, seen red carpet pics and searched for all celebrity sightings to compile a list of latest Winter 2016 and Fall 2015 Haircut trends! Let's check them out:
2015 Haircut Trends for Short Hair
Pixie with Choppy Bangs
Starting with the shortest haircuts, the pixie cut is trendy with asymmetric, choppy fringes or bangs like Lily Collins here of Mirror, Mirror fame.
Advert:

Asymmetric Wavy Bob
If you're looking for something longer than the pixie cut, the bob is still in trend! For Fall/ Winter, the new look is a choppy, asymmetric bob. You can have it shorter at the back and longer at the front like Emma Stone, or shorter on one side like Rachel McAdams. Plus, it's been seen on the cover of October 2015 Vogue Australia on Naomi Watts!
Curly Bob
This is the new look Blake Lively has been spotted in for her new movie.The curly bob is neatly blow-dried and flat on top.
Advert:

2015 Haircut Trends for Medium Hair
Loose Curly Bob
Long bobs are also still very in. They can be either loose curly or wavy like Lucy Hale or Jennifer Lopez.
Wavy Long Bob
Half Straight, Half Wavy
The half straight-half wavy, also known as mermaid hair has been a lot in trend this past month. It has been sported by Blake Lively, Emma Watson and Lauren Conrad.
Advert:

2015 Haircut Trends for Long Hair
Lightly Wavy with Layers
For Fall Winter 2015/ 2016, the new trend is to have less layers. Instead of the razor-sharp multi-layers like 90's Jennifer Aniston, try just one layer a few inches below your chin, and then have your stylist lightly blow-dry it with loose waves. Both Kylie Jenner and Amal Clooney have been seen with this haircut.
Messy, Wavy and Long
This is perhaps the most popular haircut of Fall 2015/ Winter 2016. Here's Cara Delevingne from Fashion Week earlier this month with the messy, wavy long hair and a center part.
And here's Cara with Kate Moss in the messy, wavy long hair.
Advert:

Long and Straight
If you love long straight hair, keep it sleek and even for Fall 2015/ Winter 2016. The trend is to have no layers and a haircut with a slight U at the ends of the hair. Here's Kendall Jenner earlier this month with the long straight hair parted at the center.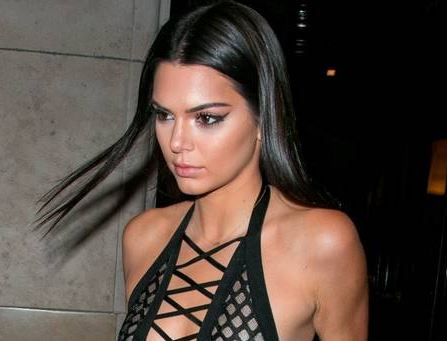 So did you like these Winter 2016/ Fall 2015 Haircut Trends? Which one did you like the most? Lemme know below! 🙂
Shilpa Ahuja the editor-in-chief of ShilpaAhuja.com, which she founded with the goal of inspiring confidence in the modern working woman through fashion. Other than defining the direction of the magazine, she also writes about fashion & beauty trend forecasts, industry analysis, and opinions.
Shilpa's work has been published in the University of Fashion blog and Jet Airways magazine. She is also an artist, illustrator and cartoonist. She is also the creator of Audrey O., a comic series that represents the lifestyle of millennial women. She enjoys creative writing and world travel. Her art has been exhibited at Harvard Graduate School of Design and the Aroma Hotel, Chandigarh and been published in Chandigarh Times.
Originally from Chandigarh, Shilpa also has a degree in architecture and has worked in interior project management. She is also the author of the book "Designing a Chinese Cultural Center in India". Shilpa has a Masters in Design Studies degree from Harvard University.
For feedback and questions, please email [email protected]