Did you know Kibbe body types can help us understand how to dress based on our bone structure, facial feature and more? Find out your Kibbe body type and how to dress for it here.
Some of the basic categories of body types we grew up hearing are hourglass, inverted triangle, rectangle, pear, and circle. But this isn't the only system of determining your body shape. In fact, did you know that we can also classify body types based on factors such as height, facial features, and size of the shoulders? Well, this system is known as the Kibbe body type.
Started by David Kibbe, an image consultant by profession in New York, Kibbe body type system already has a huge fan following. He released a style type book called Metamorphosis (pub.1987) for women known today as Kibbe Types. Below, we have explained in detail about what Kibbe Body Type is and what its different types are. Also, we're going to talk about how to find your own body type and dressing +haircut tips for each. Let's start!
Kibbe Body Type System
The Kibbe body type system is based on the theory that every person's body has some proportion of Yin and Yang (masculine and feminine qualities). Kibbe advises on evaluating the physical features and personality type through the Yin and Yang scale. This way of classifying body shapes takes all factors of one's distinctive feature such as hair, clothing, and makeup into account.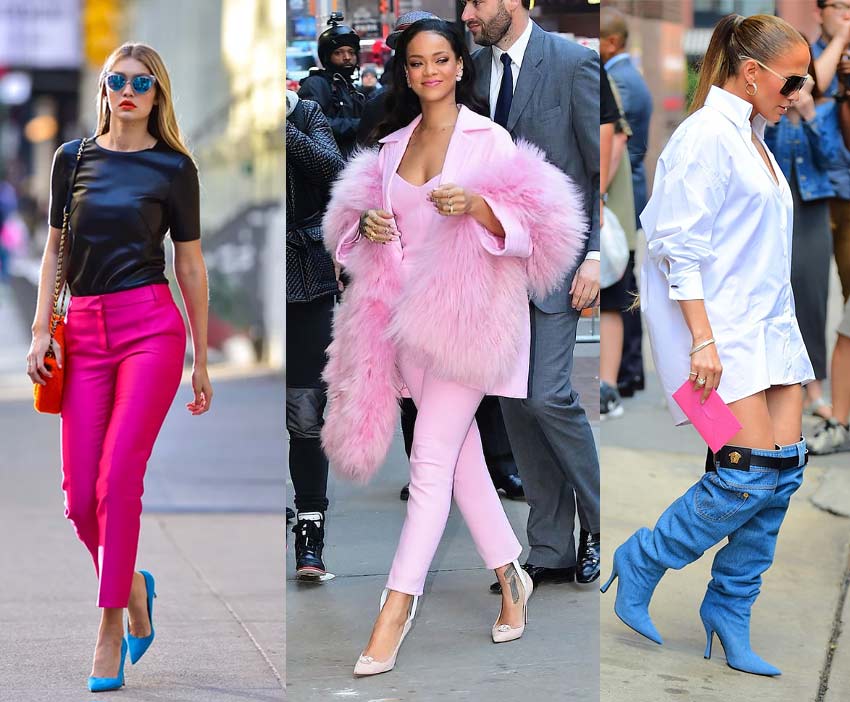 In David Kibbe's words from Metamorphosis, "We'll give your image identity a descriptive name to make it easy, clear, and exciting for you to create a total look that is a visual expression of all the wonderful things you truly are."
The Principle of Yin and Yang
Yin and Yang theory states that all things exist as contrasting opposites, e.g.; man-woman, old-young, and light-dark. For the purposes of the Kibbe body type, there are a few other examples regarding the principle of Yin and Yang.
Yin:
Curvy lines – feminine, fluid silhouettes
Hourglass shape – contoured waistline, well-rounded figure, curvy, round, and billowy
Round build – Billowy, curvy, and circled
Soft jaw and facial features
Yang:
Vertical outline – inelastic, flowing silhouettes
Elongated shapes – Sharp outline
Geometric figure – Triangle, rectangle
Taut skin and sharp jaw
5 Basic Kibbe Body Types
There are five Kibbe body types ranging from yin to yang – dramatic, classic, natural, gamine, and romantic. These five types are then sub-divided into 13 types. No visual illustration may capture them fully, but with these round-up of different body types, I'm hoping to get closer to all your answers. I have explained each of them in detail below.
Below, I've outlined the five types. Take a look.
Dramatic
The dramatic shape is on the extreme yang spectrum. It is distinguished with a straight body shape like sharp bone features. It also has straight, narrow details like small eyes, sharp nose, jawline, narrow lips, and prominent jawline with firm skin.
Classic
Classic is the purest and cleanest form of the Yin and Yang balance scale. Its features do not lean fully towards either Yin or Yang.
Natural
The natural type fall on the moderate yang side, connecting dramatic and classic.
Gamine
Gamine is a combination of yin face and yang body, with usually petite body structure and youthful child-like features.
Romantic
Romantic body type is on the yin side which is the farthest right of the Kibbe scale. It is distinguished by a curvy, well-shaped body, with round bone features, a lush facial structure like large eyes, a soft, full nose, luscious lips, jawline, and full cheeks.
13 Kibbe Body Types
Below, I've outlined the features of each type. Take a look.
Dramatic (All Yang)
Body Type: Straight and angular, long arms and legs, narrow in width, bone structure is angular, and square shoulders. This is the most yang Kibbe body type, meaning you have more masculine features or body structure than feminine.
Height: 5.5 ft inches and over.
Facial Feature: Long, straight, or sharp, long, and sleek muscular chin.
Style Tips
For this shape, the rules are by far the simplest. It's all about accentuating the lean body.
Do: Wear clean, long, vertical lined silhouettes to highlight the perfect frame. Also, try coordinated colored clothing with stiff fabrics. The tailored androgynous look is also suitable.
Don't: wear color-blocked clothes and flowy silhouettes. They won't do justice for this body type.
Hair: Bold hair colors and dramatic haircuts
Celebrities: Cate Blanchett, Amal Clooney, and Alessandra Ambrosio.
Soft Dramatic (Yang+ Strong Yin)
Body type: Large, angular bone structure with sharp facial features – bold yet charismatic.
Height: 5.5 ft inches and over.
Facial Feature: well-round structure.
Style Tips
Often known as one of the desirable body shapes, soft dramatic can be super-trendy if styled well. But, that's possible after you learn to highlight the best features.
Do: Wear feminine, high-waisted denim. This is the best option because they cinch the waist. Puffy or oversized clothing will also give a defined shape.
Don't: wear clothes that are heavy as it may fail to give an accurate finish.
Hair: Sleek, polished. well-groomed hair.
Celebrities: Rachel Weisz, Uma Thurman, and Monica Bellucci.
Flamboyant Natural (Yang + Nat. Softness)
Body Type: Tall, straight and angled. Your bone structure is large and angular, with blunt edges, broad and square bones.
Height: 5.5 ft inches and over.
Facial Feature: Blunt and broad.
Style Tips
This body type generally looks best in anything but it may never hurt to try few tips to expand sartorial choices. Doing so will make one feel confident and in a better mood.
Do: Emphasize the best features with relaxed clothing in vertical designs and color-blocking. Oversized clothing with sleek ends will work for this body type. Throw in strategic pieces like long scarves and coats for an insane style finish.
Don't: gravitate towards weightless clothing as it may hide the illusion of curves.
Hair: Messy, tousled hair.
Celebrities: Irina Shayk, Rosie Huntington-Whiteley, and Bella Hadid.
Natural (Yang + Blunt Edges)
Body Type: Slightly asymmetrical and muscular with blunt edges with straight bone structure.
Height: 5 ft and 5 to 8 inches
Facial Feature: Widest in the center and narrower at the top and bottom.
Style Tips
Having a heavier bottom body may seem tricky, but it will balance out with the right styling tips!
Do: Try relaxed silhouettes in natural colors. Dresses and sneakers are good instances. Layering works for natural body type. So feel free to add scarves and coats.
Don't: wear tailored clothes. If you are going for flowy designs, make sure it's not super-weightless.
Hair:  Tousled, messy hair, sock buns, and curls. Mid-sized to long natural hair is suitable.
Celebrities: Selena Gomez, Priyanka Chopra, and Jennifer Aniston.
Soft Natural (Soft Yang + Yin)
Body Type: Feminine body with moderate to small, angular bone structure. Your arms, and legs are short, soft and fleshy. You're feminine yet with a heavy lower body.
Height: 5 ft. and 5 to 7 inches
Facial Feature: Smaller forehead and prominent cheekbones.
Style Tips
So you have some weight in your bottom side but have a small bone structure upstairs? Don't worry. For those with heavier hips, the dressing guidelines are sorted.
Do: Wear relaxed clothing in natural colors and patterns. Feminine silhouettes with soft fabrics will be suitable.
Don't: wear stiff fabrics to avoid bringing attention to shorter arms.
Hair: Tousled hair with natural or balayage hair colors.
Celebrities: Chrissy Teigen, Shakira, and Jennifer Lopez
Dramatic Classic (Balanced + Yang)
Body Type: Moderate, symmetrical bone structure with angular edges. You have wide bones and your body is slightly square, and muscular.
Height: 5 ft. and 5-7 inches.
Facial Feature: Symmetrical and evenly spaced.
Style Tip
Embrace and showcase the curves because the dramatic classic figure is already evenly-shaped.
Do: Clean and sharp styled clothes balance the shape of this Kibbe body type. Show off the curves with tailored silhouettes. Both feminine and androgynous will work. Bright colors will also work incredibly well on this figure.
Don't: avoid textile fabrics that are bulky. Instead, choose streamlined cuts.
Hair: do not over style hair. Maintain an accurate look no matter what the hair texture is.
Celebrities: Sienna Miller, Nina Dobrev, and Olivia Munn.
Classic (Balanced Yin + Yang)
Body Type: Moderate, symmetrical, sophisticated, and symmetrical.
Height: 5'4″ ft inches to 5'7″ ft inches.
Facial Feature: Evenly Spaced.
Style Tip
Here are some of the looks that will look amazing on this figure.
Do: Clean, symmetrical, and well-tailored clothes will help balance out the figure. Match with solid toned shoes to maintain the accurate look.
Don't: Avoid loose fitted dress as it may throw off your signature look.
Hair:  Sleek, polished hair with little volume on the back.
Celebrities: Grace Kelly, January Jones, and Diane Sawyer.
Soft Classic (Balanced + Yin)
Body Type: Classic yet soft, delicate and symmetrical body with moderate arms and leg.
Height: 5 ft. and 4-6 inches
Facial Feature: Evenly proportioned.
Style Tip
Your average soft classic shape holds asymmetrical shape, with moderate proportions up top. Here are a few tips to follow.
Do: Stick to clean, symmetrical, and accurate shaped clothing. A frill neck or a high-necked shaped will work well for slender shoulders. This may translate to a feminine, slim-fit shirt dress.
Hair: keep the accuracy going on for your hair as well. Maintain a soft and neat look.
Celebrities: Saoirse Ronan, Dakota Johnson, and Naomi Watts.
Flamboyant Gamine (Balanced + Drama)
Body Type: Slightly small, angular, balanced, petite body with exaggerated features. You have muscular, and square shoulders.
Height: 5 ft and 4-6 inches
Facial Feature: Sharp facial contours, well-defined features.
Style Tip
This Kibbe body type looks great with both feminine and androgynous wear. Rocker style chic is their signature look. Basically any look that breaks the rules.
Do: Try mismatched, irregular designs. For instance, baggy tops with skinny pants.  Also, add some edgy style to your wardrobe with crop tops, dresses with a lower waist, and tailored men's wear
Don't: wear elongated designed dresses. Stay away from anything that hides your defined waist.
Hair: Crazy, shaggy hair is for them. Whether it's Pixi or long hair with messy waves, any look suits you. Also, bright hair colors are a winning look.
Celebrities: Lily-Rose Depp, Emma Roberts, and Kate Bosworth
Gamine (Yin Face + Yang Body)
Body Type: Small, straight, and sharp body. You have a balanced, petite body. Your bone structure is angular and narrow with delicate, sharp features, slender arms, and legs.
Height: 5'5″ ft inches and under.
Facial Feature: Well-round facial features, large eyes, narrow lips, and taut cheeks.
Style Tip
The gamine shape is a combination of yin and yang shaped bodies. The majority of your body is petite and small. Your figure, on the contrary, is quite straight, so for that here is what you need to remember.
Do: Stick to cropped, sharp, and well-tailored silhouettes. Since you don't have to worry about weight towards the torso, wear high-waisted pants paired with heels or men's inspired shoes. With this type of figure, you can go for bright colors, but it's best to stick to light pastels to look taller. For accessories, you may try small bags and delicate jewelry.
Don't: avoid dramatic sleeves, extra-ruffled skirts and puffy tops as it may throw off your proportions.
Hair: Anything short; Pixi, bob, tousled, boy cut.
Celebrities: Michelle Williams, Eva Longoria, and Audrey Tautou.
Soft Gamine (Yin size + Yang Body)
Body Type: Soft, angular bone structure. Your Kibbe body type is balanced, and petite.
Height: 5'5″ ft inches and under.
Facial Feature: Delicate broad contours.
Style Tip
For soft gamine body type, we advise not to shy away from crisp or precise looks as it can create a flattering type.
Do: Similar to a universally flattering relaxed look, a puffy top with precise sleeves can be just as lovely. As your bone structure is more on the petite side, choose a pant that rests a bit higher on your waistline and ends towards your ankle. T-shirts or tops with high necked collars or peter pan collar will create balance throughout.
Don't: stick to anything that doesn't flatter your waistline. Stay away from disproportionate bottoms.
Hair: Long hair gives well-deserved attention with few waves. Sleek, pin-up hair, or even tousled bun works great.
Celebrities: Vanessa Hudgens, Maisie Williams, and Sarah Hyland.
Theatrical Romantic (Yang + Soft Yin)
Body Type: Petite, soft, delicate body with small and fleshy arms. You may be slightly overweight. Your bone structure is small and delicate, with sharp shoulders.
Height: 5'5″ ft inches and under.
Facial Feature: Sharp bone features, facial structure is small and sharp, feminine, and full facial features.
Style Tip
Take a look at which pretty fashion trends work for you!
Do: Try sophisticated, ornate clothes as it will add interest to your lewk. Other than that, mom jeans and high waisted jeans with narrow ankles will be a great combo.
Don't: wear tri-toned balloon sleeved dresses.
Hair: neat, accurate, and delicate in any length.
Celebrities: Rihanna, Nicole Scherzinger, and Christina Aguilera.

Romantic (All Yin)
Body Type: Petite body with extreme yin qualities. You have short arms, legs, and a voluptuous, curvy body. Your bone structure is delicate but wide, shoulders are round and you have sloped small hands, and feet.
Height: 5 ft 5 inches and under.
Facial feature: delicate, well-rounded, and delicate bone structure.
Styling Tips
Romantics are curvy and the perfect embodiment of all yin. And, this style guide can help you find the best match that may compliment your curves.
Do: Clean, round necks t-shirts with a belt and straight-cut pants are the perfect combination to create a distinction between your proportions. Don't shy away from floral designs or lace fabrics as they can be flattering.
Don't: wear silhouettes that are flowy or do not hug the waistline.
Hair: Curly or wavy.
Celebrities: Beyonce, Emilia Clarke, and Kate Winslet.
The Kibbe theory is awesome. It is logical and well-detailed. You can use this Kibbe body type guide to recognize the clothing style that suits you the best. Many people have found this guide incredibly useful for finding out which silhouette highlights their distinctive features. Overall, it can help save time and ease your shopping experience.
I am super excited to try some of these concepts for my own styling ideas. What about you, gal? What is your Kibbe body type? And what do you think about the yin and yang theory to find your style? Do let us know by commenting below or by tweeting @shilpa1ahuja.
Read next:
– How to Find Your Body Type and How to Dress for it
– What Does a Curvy Body Type Mean? A "Full" Guide to Curves!
– How to Dress a Curvy Body According to Your Body Type
Limawapangla Aier is a Staff Writer overseeing #content pertaining to latest news, fashion, beauty, and red carpet dressing. Prior to ShilpaAhuja.com, Lima started her career as a B2B writer which helped her quickly understand the business lingo and channel work around SEO articles for different writing spheres like financial services, education, marketing/advertising, software technology, and healthcare. Surely this experience fostered awareness around business writing, but it was her sweet spot for fashion and keen eye for trends that made her transition into fashion writing. The intersection of the business writing skills to working on current fashion gave her the added bonus to be adaptable for handling a number of client's style.
She did Bachelors and Masters in English from North Eastern Hill University. In addition, she obtained a Diploma in Creative Writing. Originally from Dimapur, Nagaland, Lima loves staying up to date in current culture news, be it movies, music, or social media. When she isn't staring at an accessible screen, you can find her spending way too much napping or trying new beauty products.
She can be contacted at [email protected]