Here are our favorite, most hilarious tweets and memes about Jennifer Aniston's reaction to the news of #Brangelina divorce!
It's been barely a couple of hours since we first heard that Angelina Jolie-Pitt filed for a divorce. News of #Brangelina split has already spread the internet like wildfire. And while we don't even know whether it's real or just a hoax, Twitter already has #Brangelina trending as the top hashtag. And of course, memes of Jennifer Aniston "having the last laugh" have filled our feed.
The news about the power couple had us as shocked about as anyone else (everyone repeat after me – nooooooo!). But we had to compile the silliest, funniest memes of Jen Aniston's reaction to the news.
Our favorite Jennifer Aniston Memes About the #Brangelina Split
When a news on the internet just makes your day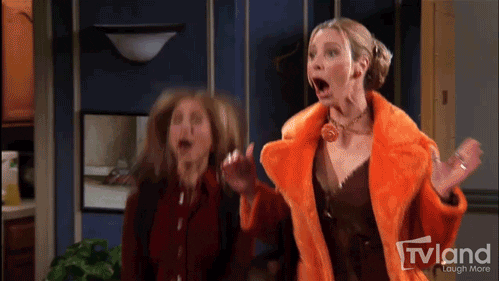 And you just got your long deserved victory!!
You've always known it!
And you finally got to show it off…
Guilty of being too excited.
Jennifer Aniston right now… #Brangelina pic.twitter.com/MgcQrqo59r

— Gemma Clapp (@gemclapp) September 20, 2016
When you're so happy you can't show it in public!
This is how Jennifer Anniston reacted when she heard about #Brangelina it's over… pic.twitter.com/3A7gNYztN8

— Andrés Díaz (@newandrewayne) September 20, 2016
Only to yourself…
When you wanna jump but you're in the office, so you act sophisticated!
Like of course you wanna say it, but subtly!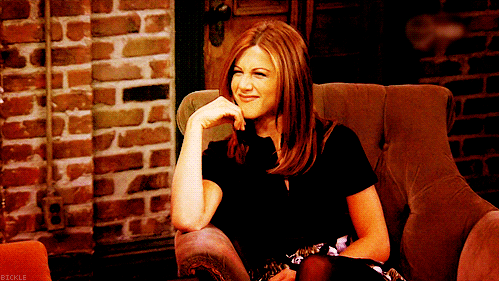 And that's how you score!
A girl really can have it all.
When you've stolen your husband from another woman and think he isn't going to cheat on you ???#Brangelina pic.twitter.com/OAtMqhYQ9m

— Jon Baxter (@djjonbaxter) September 20, 2016
Yay, we're even!
Somewhere in LA right now #Brangelina pic.twitter.com/wAK08xttkk

— Col (@ColTalbot1) September 20, 2016
When you can't fake it anymore…
I just hope this is Jennifer Anniston right now. #Brangelina pic.twitter.com/TKsy2h29U2

— Maggie Moran (@magEmoran) September 20, 2016
You're on top of the world…
When she splits up with him because of drug use and infidelity but you've always known #brangelina pic.twitter.com/l2fz9jzqdq

— cyan ? (@dailylarrydose) September 20, 2016
This is the best day of your life, and you want everyone to know it!
#brangelina is over

Jennifer Anniston: pic.twitter.com/yt5JTL4qFC

— jüdith (@jwrdan) September 20, 2016
Shilpa Ahuja the editor-in-chief of ShilpaAhuja.com, which she founded with the goal of inspiring confidence in the modern working woman through fashion. Other than defining the direction of the magazine, she also writes about fashion & beauty trend forecasts, industry analysis, and opinions.
Shilpa's work has been published in the University of Fashion blog and Jet Airways magazine. She is also an artist, illustrator and cartoonist. She is also the creator of Audrey O., a comic series that represents the lifestyle of millennial women. She enjoys creative writing and world travel. Her art has been exhibited at Harvard Graduate School of Design and the Aroma Hotel, Chandigarh and been published in Chandigarh Times.
Originally from Chandigarh, Shilpa also has a degree in architecture and has worked in interior project management. She is also the author of the book "Designing a Chinese Cultural Center in India". Shilpa has a Masters in Design Studies degree from Harvard University.
For feedback and questions, please email [email protected]