From suits to casual-wear – clothes and accessories, we take a look at the best James Bond outfits in Daniel Craig's latest 007 movie, Spectre. #DressLikeBond
James Bond is not just a secret service agent. No, we all know that. James Bond is so much more than that. He's a handsome and charming man – he's a ladies' man. And most of all – his fashion and style is every man's envy.
With the release of the latest James Bond movie, Spectre, we take a look at some of James Bond's best looks in the movie. Needless to say, he has a wardrobe full of designer suits, but we also have some outerwear, great accessories and even jeans in the mix.
James Bond Outfits in Spectre: Formal Wear
This black pinstripe suit with white shirt is from the movie poster, which judging by the tunnel scene below, may as well have been chocolate-brown.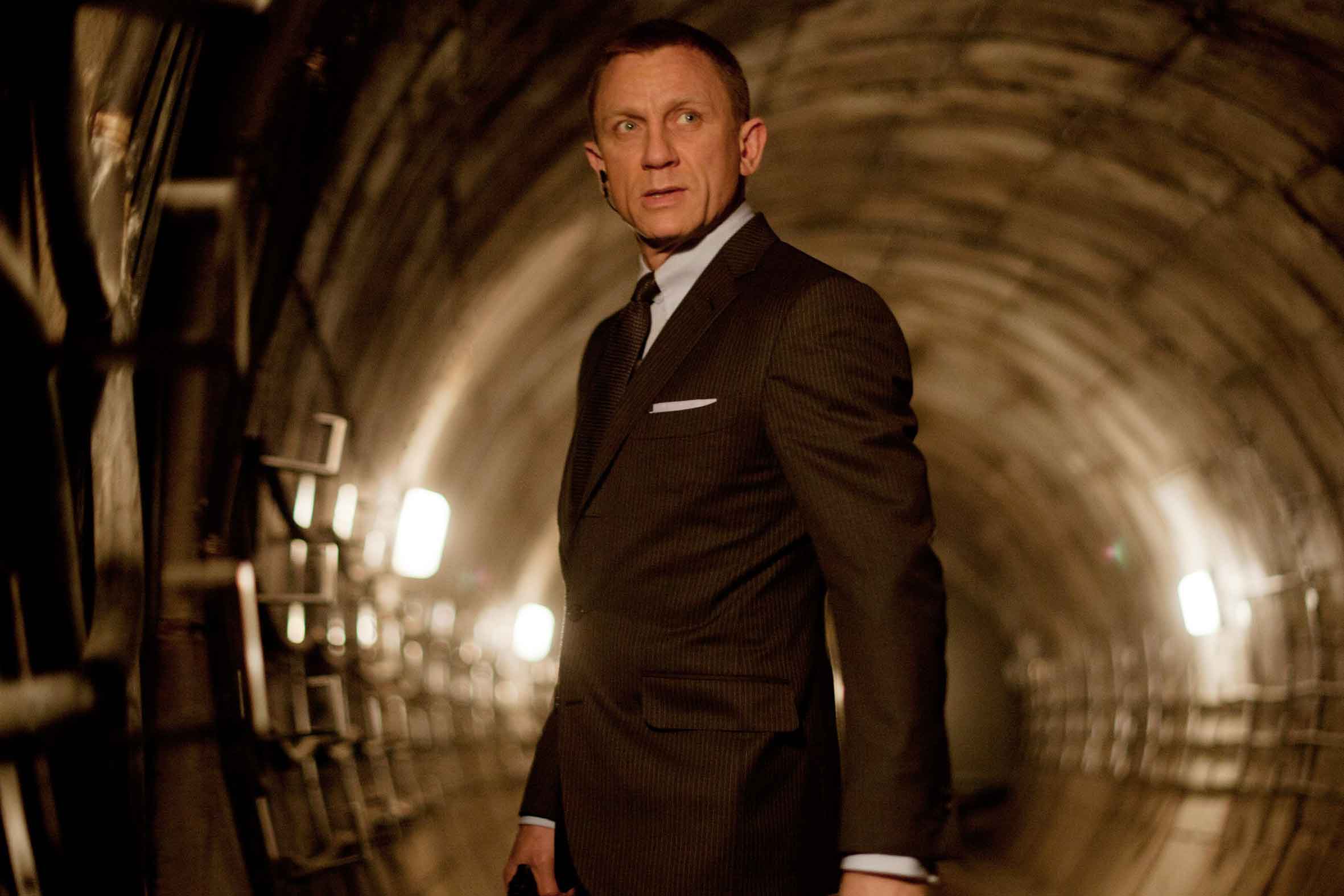 Here's a slick navy suit – very typical James Bond and also American boardroom style. Loving the fit of the suit and the slim pants. I guess that's why men love James Bond movies – it's like every corporate man's fantasy – to leave the boardroom on a workday and climb to the roof of the office tower, to do action sequences with a gun, jumping from building to building – in their boardroom 'uniform' nonetheless!
Here's another one for a formal date-night inspiration –  a black three-piece suit with a pocket-scarf.
This carnival costume with a skeleton painted over a black suit will make a great Halloween costume. It has already become a popular Halloween costume in 2015!
I love this mocha brown jacket paired with a pair of latte-colored trousers and white shirt. It's something my dad would wear (#JamesBondDressesLikeMyDad). I especially like the way it matches the gorgeous desert backdrop of the scene, and Lea Seydoux's white outfit. Very poetic.
James Bond Outfits in Spectre: Outerwear
A sleek black overcoat paired with charcoal folded-hem trousers makes for great men's everyday-outfit inspiration.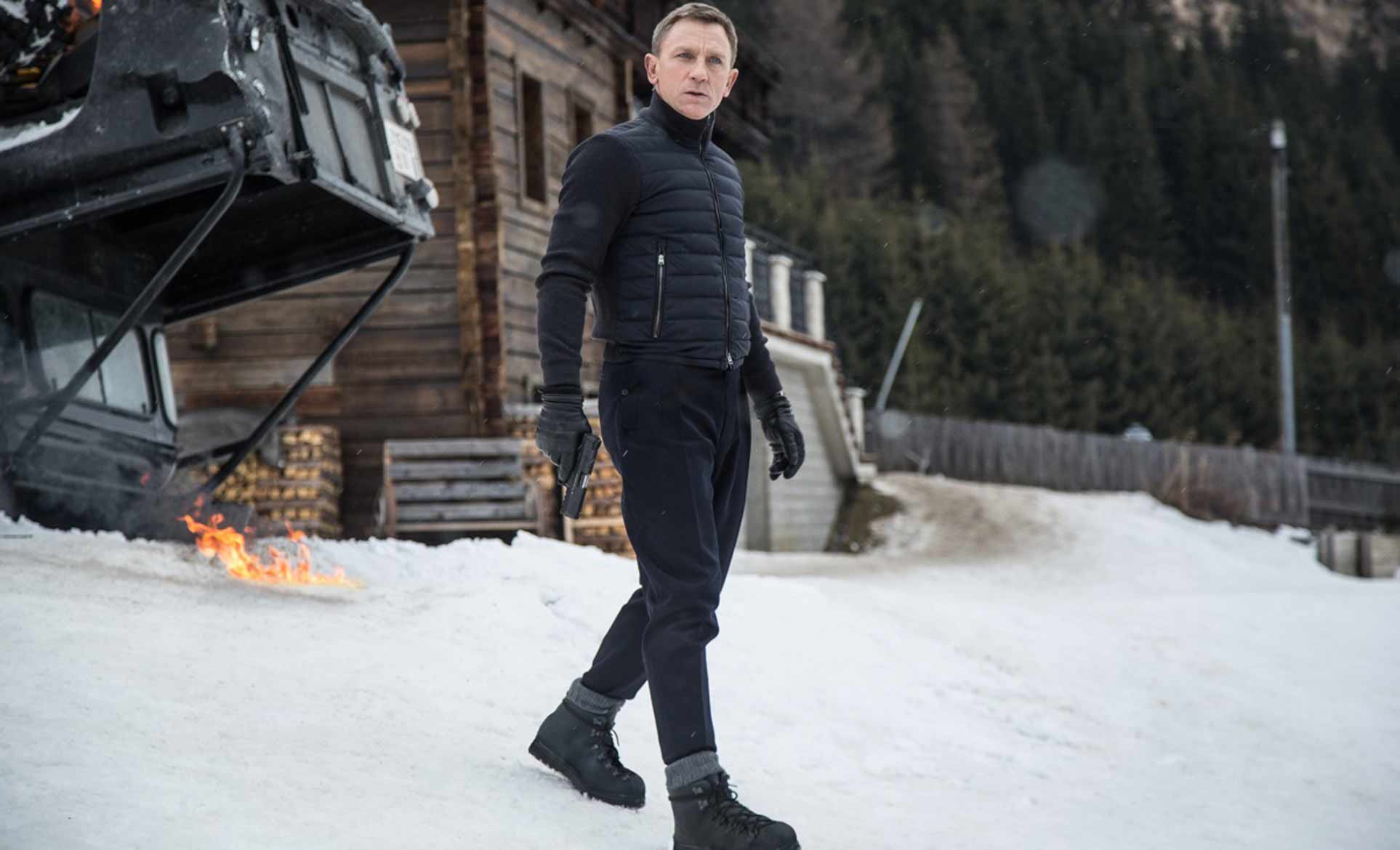 James Bond Outfits in Spectre: Casual Wear
Here's a navy zipper jacket worn wonderfully over a grey turtleneck.
Bond in Jeans is a rare sight. Here he is in another one of my favorite outfits – a down-jacket paired with brown boots, a turtleneck and a pair of dark denim jeans.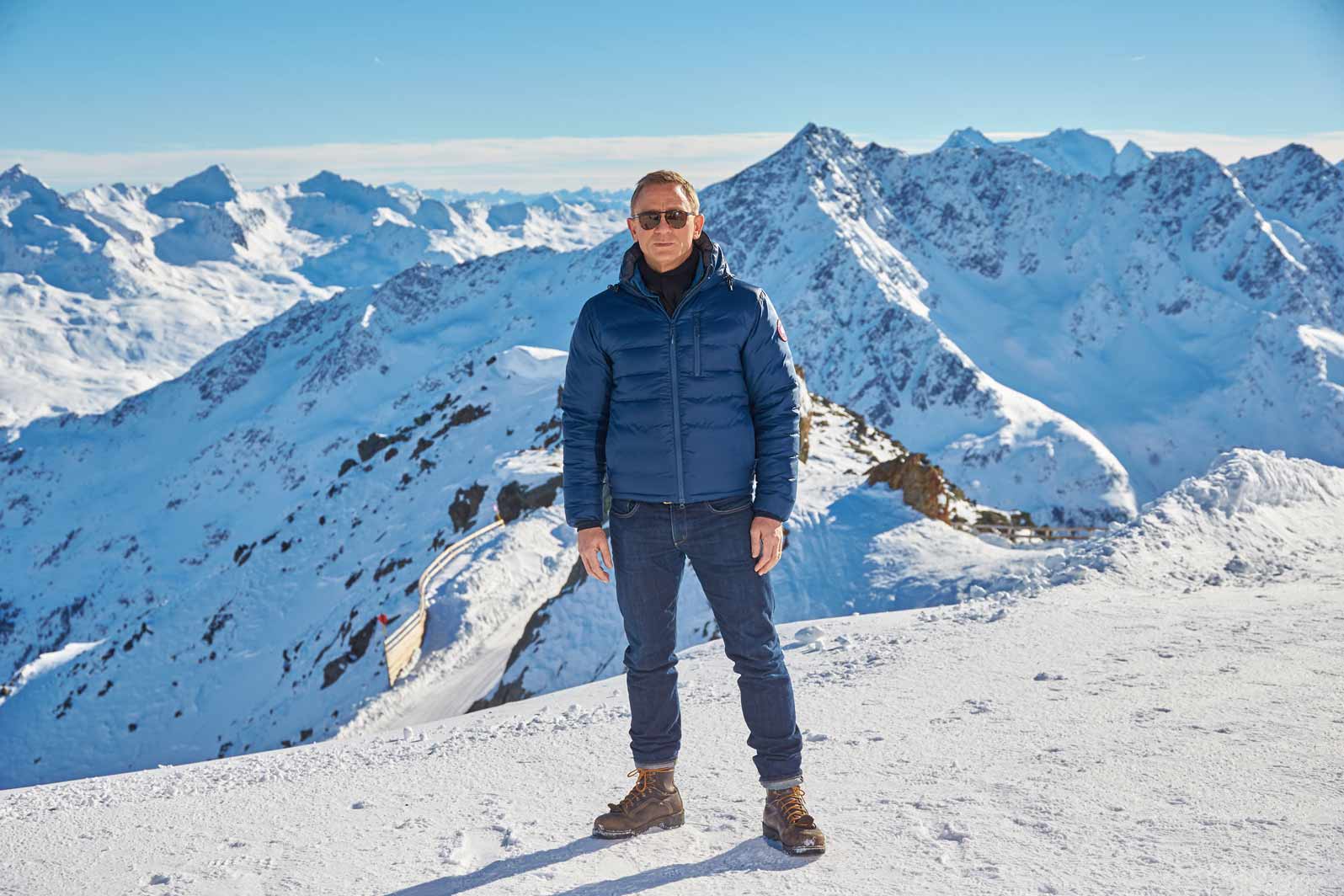 Shilpa Ahuja the editor-in-chief of ShilpaAhuja.com, which she founded with the goal of inspiring confidence in the modern working woman through fashion. Other than defining the direction of the magazine, she also writes about fashion & beauty trend forecasts, industry analysis, and opinions.
Shilpa's work has been published in the University of Fashion blog and Jet Airways magazine. She is also an artist, illustrator and cartoonist. She is also the creator of Audrey O., a comic series that represents the lifestyle of millennial women. She enjoys creative writing and world travel. Her art has been exhibited at Harvard Graduate School of Design and the Aroma Hotel, Chandigarh and been published in Chandigarh Times.
Originally from Chandigarh, Shilpa also has a degree in architecture and has worked in interior project management. She is also the author of the book "Designing a Chinese Cultural Center in India". Shilpa has a Masters in Design Studies degree from Harvard University.
For feedback and questions, please email [email protected]