Planning to run a half marathon?! From running basics to pre-training mental preparation to diet, here's everything about half marathon training!
Hey there! Running a marathon is all about feeling alive and getting the sense of accomplishment. It is gratifying for all the fitness freaks and of course to the ones who are not too much into fitness, too! Whether you run a marathon to win it or for self-satisfaction, whether you run just to improve your fitness levels or just to check your stability, running a half marathon requires preparation and lots of dedication.
Does it sound difficult? Well, it surely is but it ain't impossible. By training and maintaining a well-balanced diet along with dedication, one can ace a half marathon. Let's check out everything about how to train for a half marathon!
Running a Half Marathon
Whatever your reason for running may be, your dedication and discipline should be maintained throughout. Not only before the race but during and after the race as well. By running a half marathon, you're challenging yourself and it's also a stepping stone to run a full marathon.
Personally, I started with 5km and 10km marathons, I recently attempted my first half marathon. Though I couldn't complete it, I had a sense of satisfaction for running that extra mile.
For this guide, we spoke to marathon runner, endurance cyclist and swimmer Abhishek Sareen for expert tips and training secrets. Sareen most recently finished the Chennai marathon last year. He has also completed half Iron triathlons, high endurance road cycling (250 km in under 12 hrs, 400 km in 22 hrs) and has been a qualified finisher for several years at MTB Himalaya, a 500 km stage race at 10,000 ft altitude.
Another endurance sport, Sareen has involved himself in motorbiking Delhi-Rohtang-Leh-Kashmir-Delhi over 3500 km in 13 days. So let's hear what he has to say about prepping for your first half marathon.
The first thing to know is your body's strengths and limitations and working towards it accordingly. Of course, you may find a lot of advice from pro-runners and fitness geeks but it's your body and your will. So, have an empty mind and kickstart your training! But first, let's know about the basics.
The Basics: Half Marathon Distance & More
Basically, the distance of a half marathon is 21 km. According to Wikipedia, a half marathon world record is officially recognized by the International Association of Athletics Federations. Now let's check out why and how to prepare for a half marathon.
Why You Need Half Marathon Training?
Training is required for any marathon, especially if you're a first-timer. Stamina, sustainability and strength are very much important to run a half marathon. So it's better if you start training early. One needs to start training for a half marathon atleast two months prior to the event. Even if its not your first time, training can help you be better prepared and avoid injuries.
Dangers of Running a Half Marathon Without Training
Half marathon training for beginners is very much important. There a number of risks that are involved when one runs without training. However, if you're an athlete you may complete it with lesser risks but for someone who runs occasionally or hasn't run at all, can expect these issues.
1. Dehydration: This is common even for the ones who have trained. But, it's especially difficult for the untrained body as it will have to work harder to cover the distance of half marathon. Also, the body loses a lot of water and salts. And doesn't cool itself, which will increase the risk of heating the body that may lead to heat-stroke.
2. Injuries: The risk of injuries are also increased. Muscular strains, stress fractures, cramps, splints are common. One may complete the first half with less pain but during the second half of the marathon, one may encounter pounding on the legs that can lead to serious injuries. And this is due to loss of water and salts in the body.
3. Inflammation: Untrained runners will experience increased inflammation in the bloodstream even after months of the run. One might never be able to run again due to mental stress, too! So, it's very much important to have a half marathon training program.
How Long to Train for Half Marathon?
Half marathon training needs to be started at least two to three months prior to the race. This time helps you be fitter, get used to running the distance, maintain pace and even get used to your running gear and style.
Half Marathon Diet
Along with training for half marathon, it's important to maintain a proper diet to complete the run. In fact, one needs to eat healthy for a long period to run half marathon. It's also important to maintain the diet after the marathon to keep your body well maintained and regain the lost energy.
For breakfast go for protein-rich food. Carbs are also important for runners to keep up the energy. If you train early in the morning, have a banana and a glass of warm water. Later, for breakfast, have toast with peanut butter for protein intake. You can also have a smoothie made with banana, spinach, berries, coconut water. Use any combination that works for you.
Also, read: Best Pre-Workout Meals
Freezing Fresh Spinach | Guide to Storing & Using Frozen Spinach
If you're running later in the day, then go for a big hearty breakfast consisting of a fruit, toast, boiled or scrambled egg or oatmeal is suggested. always stick to a plan that suits you well at least 40 minutes before running.
For lunch and dinner, again it depends when you're training. If you're training later in the day, then go for light meals. Always make sure you have your lunch or dinner two hours prior to the training. According to fitness magazine, "[Good] nutrition should be part of your ongoing training, not something you start to do only in the weeks leading up to the race," says dietitian Kathleen Porter. He also suggests the breakdown of the meals should be in the following way:
60-70 percent of calories from carbohydrates (grains, pasta, bread, etc.)
20-30 percent of calories from fat sources (oils, avocados, nuts, etc.)
10-15 percent of calories from protein (fish, meat, chicken, beans, etc.)
Lunch & Dinner
So for lunch, you can have a sandwich with meat or any other protein source or grilled vegetable and tofu sandwich and salad. For dinner, go for sautéed veggies along with grilled fish or brown rice. Try to keep it light and drink loads of water and stay hydrated throughout. Also, add a cup of yogurt or curd in your diet for increased energy.
Try to add complex carbs like whole wheat bread, pasta, brown rice, grains, oatmeal and vegetables. In fact, your diet should consist of 70 percent of carbs, 20 percent fats and 10 percent protein two weeks before the marathon. Water intake should be increased gradually.
Half Marathon Training Plan
It's ideal to start the training somewhere 60-90 days prior to the race. If you're into running everyday, you still need to stick to a plan. Of course, it will be an added advantage over a non-runner.
It's ideal to run thrice a week for two months and indulge in other activities such as stretching, which is very important for runners. When you flex your muscles, there are lesser chances of injuries. It's always good to keep yourself engaged in training all the seven days. Though you can skip a day to rest your body.
Hard work is the key. Don't think I'm making it all difficult for you, once you start the training, I'm sure you gonna enjoy it. After two weeks, you can start with advanced half marathon training by increasing the distance gradually.
Training Schedule
It's important to prepare a half marathon training schedule for beginners. During the first week of half marathon training, try to run 5km jogs. And increase it to 10km in the coming weeks. Also, try to note down the distance with running apps like Impact Run, Strava, Map My Run and many more.
Also, make sure that you wear the same shoes that you're gonna use it for the marathon. Try alternative distances of 8 and 12 km in the last four weeks of training. This helps you to get enough rest while training well, too! Maintain a half marathon training calendar to note down your progress.
Beginners: Couch to Half Marathon Training
For someone who has never run a marathon or who's not into running, it may be a bit difficult to catch up. But one needs to be disciplined with their half marathon running plan and be self-motivated and train for a half marathon.
Even though you're into gymming, it will be a task to run a marathon. For example, those who run on a treadmill may find it difficult to maintain the same pace outside. So be sure to train on the road, not at the gym.
Start your half marathon training with 30 minute long runs 3 days a week. From second-week onwards keep a track of your distance and pace, too. Try to cover 3 km and increase 1.5 km every other week. Your longest run should fall two weeks prior to the race. It's a good idea for beginners to train for 15 weeks.
There are a few points a beginner should keep in mind. This is your half marathon training guide.
1. Don't start by running too fast, one should always be consistent and maintain a pace.
2. Your strategy should be to run 3-4 minutes per km slower for longer runs.
3. Also, it's normal to take breaks in between. But do not stop completely, as this may cool your body down and may tire you out.
4. Keep walking or running at a slower pace and gradually get back to running. The trick is to keep your body temperature up and your heart pumping!
5. There are different types of runs like forefoot running, normal footer, pronator and many more. You may hear lots of confusing advice that one type of running is better than others, etc. But stick to something that you're comfortable with and go with your normal style.
The Day Before: Preparing for a Half Marathon
The first mistake many people do is overtrain the day before the marathon. This is not required at all. Run for 20-30 minutes to keep yourself motivated. Stay hydrated throughout. Also, if you wanna go for a long run, fill yourself up with positive thoughts.
Never ever experiment with your food habits on the previous day or on the marathon day. Try to eat a nutritious meal and stick to what you're familiar with. Never compromise with your water intake. Have a good dinner, something that's easy to digest and sleep early so you get 8-10 hours of sleep. Be mentally fit and motivate yourself and have positive approach throughout.
Half Marathon Tips & Preparation
Usually, marathons happen early in the morning like 4 am. So, make sure you take a dump before the marathon. You don't want to have to find a toilet during the marathon! On the day of the marathon, eat a healthy breakfast. Eat something that makes you feel energetic without overloading yourself.
A good option is oatmeal or cold cereal with low-fat milk, or toast and some low-fat yogurt. Make sure you don't eat fatty food that makes you feel lethargic. You don't waste your body's energy in digesting heavy food.
And reach the starting line early. It's always good to reach early and relax than to be late and panic or be nervous. Also, stretch well and do warm-up exercises to loosen your muscles. Pace yourself well so you can go with the other runners, which will keep you motivated.
Here are some more tips from our expert:
Additional Tips for Half Marathon
1. Make sure you had a good night's sleep. Try to sleep for 8-10 hours and rest well because it's gonna be a long day.
2. Never try a new shoe at the marathon. It's important to run with the same shoes that you have used for training. Generally, the shoes heat up after 6-7 km, so choosing the right shoes is important.
3. Socks are also very important while running a half marathon. On a long distance, the shoe tend to heat up inside, this is primarily because of the socks are not compatible or are of not good quality or the fit is not right.
4. Invest in running shorts for a comfortable run. Usually, the shorts are light and with no pockets.
5. Wearing a proper jersey or tee shirt is also important for guys as a low-quality jersey might end up causing injuries like scraping your nipples.
6. And same with women. Women should wear a good quality sports bra that's well-fit. Avoid a loose fit that may cause nipple scraping or bleeding.
How to Run a Half Marathon?
Here are a few tips while running the marathon:
1. During the marathon, stay hydrated and maintain your blood-sugar levels. Too much of water may also disturb your body electrolytes. This is a serious condition and is called as hyponatremia. So, you can drink salt water or coconut water as alternatives. Our expert recommends Gatorade. And also, try to have it every 3 or 5 km along with banana as carbs are also important.
2. When I ran the marathon, the first half was easy peasy. But it was the second half that I was almost about to give up. Though I had the inner strength, It was like almost impossible, that's when I saw my husband cheering for me, I recollected myself and made progress.
3. So, get yourself someone who can cheer you. Ask them to write motivational banners and stay with you all along. This surely helps you to stay motivated. In fact, you will be planning your next run after the marathon.
4. Sareen suggests that when you panic, look at the smaller distances ahead like 10 meter but not the final destination. These small steps will help you to accomplish the marathon.
5. And breathing is an important aspect while running a marathon. After running for 5 km, you might experience breathlessness. So, make sure you're consciously breathing and keep inhaling to gain energy.
6. Try to keep a track of the time, too. Reaching the endpoint should be your aim. It's not only the physical strength but also the mental strength that helps you to complete the marathon.
Your Recovery Strategy
Once you're done with the marathon, drink any sports drink to recover the energy, eat a piece of fruit or something with sugar to stabilize your blood-sugar levels.
Also, avoid eating a heavy meal right after the marathon. And go easy on alcohol intake. Try to avoid it for the next two to three days as alcohol causes dehydration. Stretch your body gently after the race and try to indulge in a massage. It's good to reward yourself for all that hard work.
After the run your body needs rest. Never underestimate the power of body recovery. Give your body two to three days of rest. After your rest period, try low impact activities to warm up your muscles like walking, running and flexibility exercises like yoga. In the next week, start running for 30 minutes and examine your body, if you don't have any aches or pain then go back to your daily runs to maintain your fitness.
Best Half Marathon Training Apps
There are a number of apps for half marathon training. From beginner to intermediate to pro level, they have so much to offer. I have mentioned a few apps that you can try! They can help keep a track of your daily runs, distance covered, pace and calories burned. They can also help track your heart rate.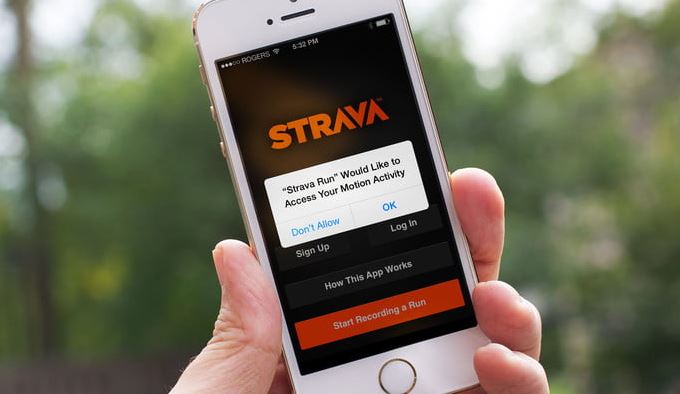 Strava
Nike+Running
Google Fit
RunKeeper
MyPlate
CharityMiles
MapMyRun
So, are you ready to run half marathon? Did you like our half marathon training tips? Do you have any additional tips for us? Let us know by tweeting @shilpa1ahuja!
Also, read:
– Bikram Yoga: A Complete Guide to Its Benefits, 26 Bikram Poses & FAQs
– Power Yoga: A Complete Beginner's Guide to Benefits, Poses & More
– Get Fit Fast with These 7 No-Fail Basic Exercises You Can Do at Home
Sahana is a Senior Staff Writer at ShilpaAhuja.com. With an experience in fashion and lifestyle writing, Sahana is responsible for Indian and international fashion week coverage every year, and is developing an expertise in apparel trend forecasting. She also writes about health and fitness, having pursued yoga for 6 years now. She's not a gym person at all but is all for "running in the park" and is an amateur cyclist. Books and coffee are her other passions. She's also an amateur photographer. She's a hardcore Bollywood fan and she loves to cover the nostalgic topics on the same. From fashion trends to famous characters, she can make anyone love Bollywood! Her best article has been 90s Bollywood fashion, a readers' favorite so far! Prior to her experience with ShilpaAhuja.com, Sahana has written as a freelance author for online magazine, Mashup Corner, and interned at EventsHigh as a content writer. Her blogs on basic fashion, makeup, fitness and city's food joints that gave her a chance to experiment with her writing. She also has voiced her opinions about feminism and equal rights for men and women at PolkaCafe journals and after quitting her job, she decided to take up writing as her full time career.
Sahana is an engineering graduate and has worked in an MNC, Tesco, for more than a year as an Operations Support. It was her sheer love for fashion that made her quit the monotonous 9 to 5 job to pursue a career in the fashion industry. She's originally from Bangalore and is currently settled in Chennai (she's loving the city)! For any queries and discussions, contact her at [email protected] You can also tweet her at https://twitter.com/Sahana_17