Whether you prefer fantasy, mystery, drama or comedy TV shows, here's 15 girly TV series to binge-watch on your weekends!
Hello beautiful! There's no better way to spend weekends than watching girlie TV shows endlessly. Whether you're planning for a night-in with your friends or just want some time to yourself and be taken away from reality for a while, here's a list of good girly TV shows that are binge-watch worthy!
15 Best Girly TV Series to Binge-Watch
1. Gossip Girl
Genre: Drama/Romance; Cast: Blake Lively, Leighton Meester; Year of Release: 2007
IMDB Rating: 7.4/10
This girly TV series is one of my many guilty pleasures! It follows the life of rich and privileged teenagers on the Upper East side whose every move is tracked and posted online by an anonymous blogger who goes by the name 'Gossip Girl'. It's a great show to watch because of many reasons. Firstly, the cast is great with Blake Lively, the sexy Ed Westwick and more! Secondly, the fashion aspect of Gossip Girl and thirdly, the characters are all so different from each other and it's wonderful to see them develop through the seasons.
Though it may not seem like it, there's lots of hidden lessons on love, family and life on this show. Having said that, this TV show for girls comes with tons of drama! Also, can we all just take a moment to appreciate Chuck Bass and his impeccable sense of style.
Also check out:

2. Pretty Little Liars
Genre: Mystery/Drama; Cast: Lucy Hale, Shay Mitchell; Year of Release: 2010
IMDB Rating: 7.6/10
This mystery/thriller girly TV series is a story of four friends – Spencer, Aria, Hanna and Emily whose lives change after the disappearance of their friend Alison. They start receiving messages from a mysterious person called 'A' who threatens to expose all their deepest darkest secrets. The messages only get weirder after Alison's found dead.
This show will keep you hooked from start to end and every episode will keep you guessing the identity of A. Everything in this show is so interconnected, you can't miss a single episode. You wouldn't want to either! Unlike most series, this fast-paced show gets interesting right from the first episode, making it one of the top Netflix series to watch.
3. Gilmore Girls
Genre: Comedy/Drama; Cast: Lauren Graham, Alexis Bledel; Year of Release: 2000
IMDB Rating: 8.1/10
A simplistic TV series, Gilmore Girls follows the lives of Lorelai and Lorelai Gilmore, a mother-daughter duo whose relationship is both friendship and family #goals! Lorelai is a thirty-something single mom who raises her ivy-bound teenage daughter, nicknamed Rory in a small Connecticut town with a community so close-knit you'll wanna live there!
Also, Rory's grandparents are real cuties, making this one of the best cable TV shows! A slow-paced show, Gilmore Girls is the perfect girly TV series to watch at cooking time with your BFF or mom when you can just let it play serenely in the background!
4. The Vampire Diaries
Genre: Fantasy/Drama; Cast: Ian Somerhalder, Nina Dobrev; Year of Release: 2009
IMDB Rating: 7.8/10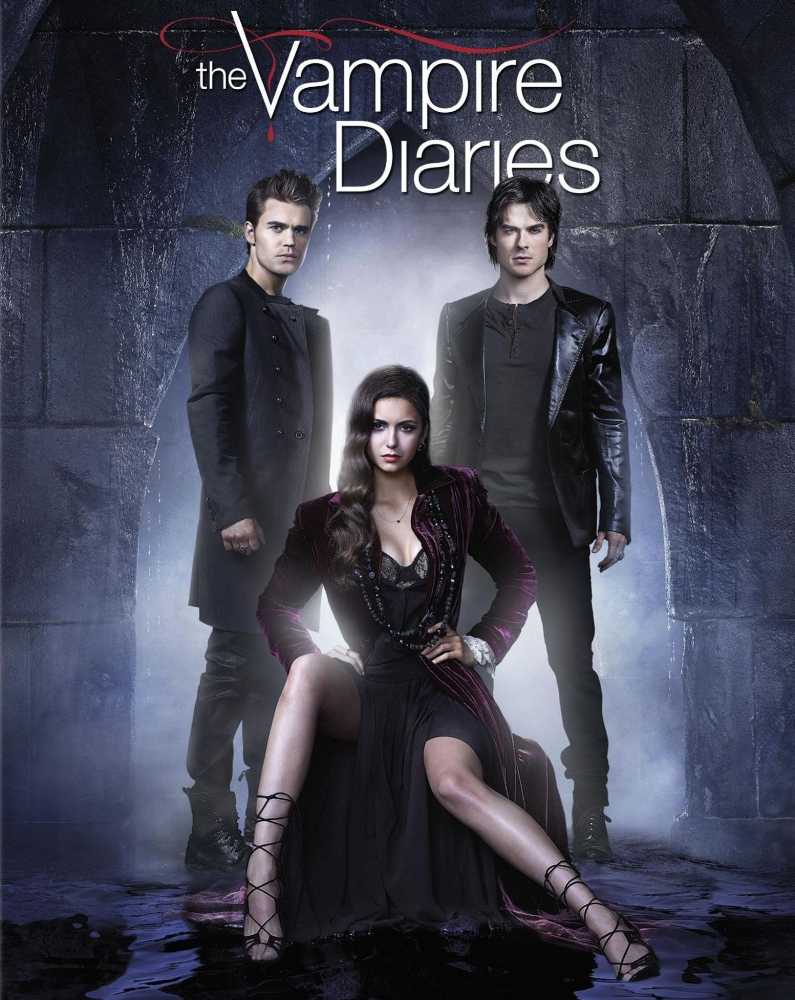 Be prepared to experience countless sleepless nights once you get started with this girly TV series. It's so good, I've watched the entire series twice already and I'm on my third round now! Every time is just as exciting and thrilling as the last. Each episode contains unexpected plot twists and jaw-dropping cliffhangers that automatically make you want to click on the next episode.  The story is based on Elena, a regular teenage girl whose world is turned upside down when she learns there are vampires in the city she's lived all her life.
Another reason to watch this amazing show is for the different supernatural beings featured in it. Witches, warlocks, werewolves, travelers, hybrids, siphoners, ghosts and doppelgangers, this show's got so much to offer!

5. Sex and the City
Genre: Drama; Cast: Sarah Jessica Parker, Kim Catrall; Year of Release: 1998
IMDB Rating:7/10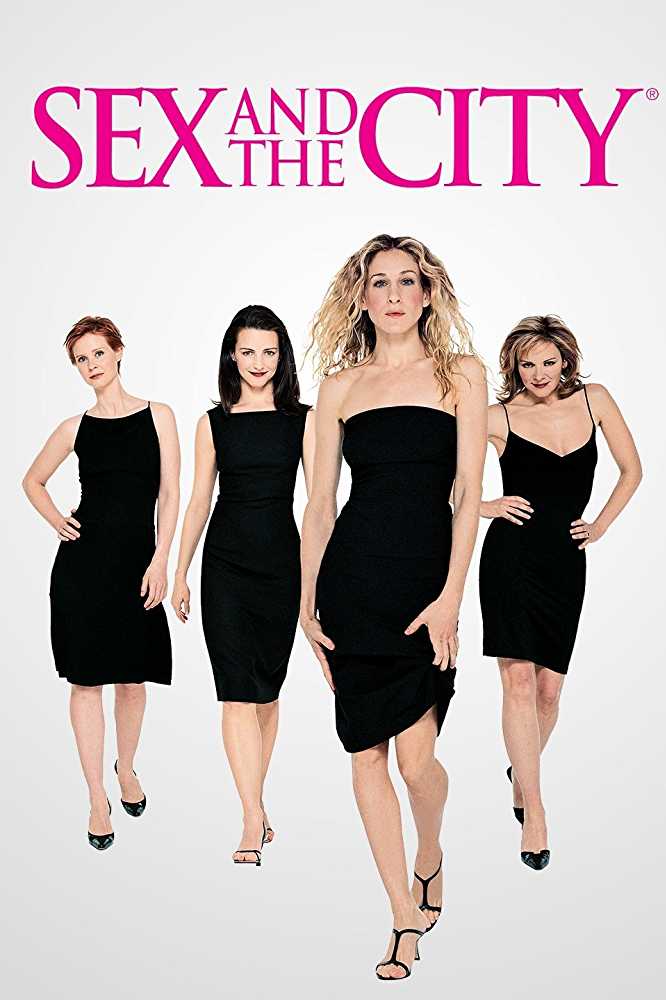 Sex and the City is not just a popular girly TV series but an icon, a phenomenon. This show from the 90s starred Sarah Jessica Parker and continued for a six season run, answering so many questions about dating, setting so many trends and opening up new conversations! Focusing on the dating lives of four thirty-something women, SATC was the first show to feature grown-up women's sex desires, preferences and celebrate their post-thirty singledom on prime-time TV.
Every woman related to it – "I'm a Charlotte!" – and the main protagonist Carrie Bradshaw's now-on-now-off romance with Mr. Big even carried forward into Hollywood. If all these reasons don't make it a must watch for all girls, Carrie's experimental fashion will. Some of the most famous designers' work has been featured and Carrie's outfits became so legendary they get referenced endlessly in fashion media to this date!
Sex and the City ran for 6 seasons, and then also continued as chick flicks in the form of 2 movies.
6. 13 Reasons Why
Genre: Mystery; Cast: Katherine Langford, Dylan Minnette; Year of Release: 2017
IMDB Rating: 8.5/10
This one's not particularly a girly TV show but I personally feel every girl needs to watch it and that's the reason why it's on this list. I've never binge-watched any series like I did with this one. It took me less than two days to complete the entire first season which is saying a lot because I'm not a binge-watcher! The show is built on the suicide tapes left behind by Hannah Baker to thirteen different people stating why she took her life and how each of them played a part in it. The actors do an amazing job at getting the emotions across. The first season ends on a cliffhanger which bugs me to this day. Please air the second season already!!!
7. Once Upon A Time
Genre: Fantasy; Cast: Lana Parrilla, Jennifer Morrison; Year of Release: 2011
IMDB Rating: 7.9/10
If you like fantasy TV series, here's one for you! A twisted and unique take on fairy tales, the plot is based on an evil queen, who in order to make sure no one in fairy tale land gets their happily ever after, casts a curse where all the classic fairy tale characters are frozen in time and trapped in the modern world and none of them have any memory of who they were in the past. This is one of the best tv shows this year 'cause is great 'cause you get to see all your favorite childhood characters in one place and everything is so whimsical and dark at the same time. I've only watched the first season of this girly TV series and I'm already loving it!
8. Awkward
Genre: Comedy; Cast: Ashley Rickards, Beau Mirchoff; Year of Release: 2011
IMDB Rating: 7.6/10
This girly TV show is the most relatable and real series I've ever watched. It's so well written and consists of great humor. This is one of the best teen TV shows; it's about Jenna, a quirky and smart girl who isn't the most popular in high school. She feels as though she is invisible to the rest of the world. But all of that changes when an incident leaves her the talk of the school but for all the wrong reasons! This amazing girly TV series has got everything from love triangles, to broken friendships and family drama. Give it a watch, you won't regret it!
9. Famous in Love
Genre: Drama/Romance; Cast: Bella Thorne, Charlie DePew; Year of Release: 2017
IMDB Rating: 7.2/10
Set in Hollywood, Famous in Love is a new girly TV series that revolves around the life of Paige Townsen, played by Bella Thorne. Paige is a college student whose life changes when she gets cast in a big-budget Hollywood movie based on a bestseller book series. The TV series just finished airing its first season and has already been renewed for the next. Full of love triangles, unexpected surprises and of course, lots of Hollywood glitz and glamour, Famous in Love does a great job of showing the life of an A-list celeb in the making and how she deals with it all. This is one of the best TV series now, and addictive, too!
Also read:
10. One Tree Hill
Genre: Drama; Cast: Chad Michael Murray, James Lafferty; Year of Release: 2003
IMDB Rating: 7.7/10
One Tree Hill is another one of the top TV shows for young adults to watch. It is based on the lives of high-schoolers in a town called Tree Hill and the issues they face as adolescents. This TV show has very diverse characters with different personalities. There's someone in this show for everyone to relate to. It also addresses a lot of teenage problems like family, friendship, relationships, abuse, etc.
It's not always serious though, there are quite a few funny moments thrown in here and there as well. I started watching this girly series mainly for Chad Michael Murray and I'm so glad I did! It was definitely worth all those sleepless nights! It has 9 seasons, each just as good as the previous one.
11. Teen Wolf
Genre: Action/Fantasy; Cast: Tyler Posey, Crystal Reed; Year of Release: 2011
IMDB Rating: 7.7/10
Teen Wolf will appeal to every girl out there no matter what age she is. It is centered around Scott, played by Tyler Posey, a teenage boy who gets bitten by a werewolf, turning him into one as well. Struggling to deal with and accept his new life, he falls in love with Allison, the new girl in town whose dad is a werewolf hunter and wants him dead. Dark and suspenseful, this popular TV series is very, very addictive!
12. Two Broke Girls
Genre: Comedy; Cast: Kat Dennings, Beth Behrs; Year of Release: 2011
IMDB Rating: 6.7/10
I highly recommend this TV show for anyone that's looking for a distraction from your daily life. It's super funny, light-hearted, frank and quirky. This hilarious girly TV series is about Max and Caroline who are, like the title suggests, two broke girls! They work waiting tables at the Williamsburg diner. Max is your average cute yet street-hardened waitress but Caroline is an ex-rich girl who's just getting used to being broke.
Although their characters are poles apart, they find friendship in each other and dream of starting a cupcake business together by raising funds for it. The best part of this girly TV show is that it is not continual so you could just pick any episode in random and watch away!
13. Greek
Genre: Comedy/Drama; Cast: Clark Duke, Scott Foster; Year of Release: 2007
IMDB Rating: 7.6/10
One of the lesser known TV series in this list, Greek is about the college sororities and fraternities in a university in Ohio. Rusty, a freshman, pledges his sister Casey's ex-boyfriend Cappie's fraternity, while Casey dates her ex's enemy, who cheats on her with another freshman, who also joins Casey's sorority. I know! Lots of college drama and fun! The chemistry between Casey and Cappie is truly heartwarming and one of the many reasons why I've binge-watched this series twice already – start to finish!
14. You
Starring Penn Badgley of Gossip Girl fame, You is a recent TV series based on a novel. With just one season in so far, this one became one of the most-talked about girly shows on Netflix in 2018, the year it was first aired. You is a psychological thriller for the millennials, which shows what modern romance is (or could be, if it went wrong), but never gets corny.
Penn Badgley plays Joe Goldberg, your average boy-in-love turned boyfriend, who's sweet, caring and works at a local bookstore. But oh, wait, except he's really a stalker and murderer. Oops! This show will keep you awake at night, wondering two things.
One, you'll be left to wonder if your own boyfriend could be your stalker? Does he really love you? Good luck staring at your man in bed as you get goosebumps! Two, it makes you wonder why you find a stalker like Joe Goldberg seems so irresistible? You TV show started a debate on Twitter where women started wanting a boyfriend like Joe the stalker even though they know he's dangerous… Gives me the creeps still.
15. Riverdale
Riverdale is one of those girly TV shows that will change your childhood memories. It gives a dark spin to the comics we all used to love as kids, the Archie comics. In this version of Riverdale, Jughead is a broody writer, Veronica's dad is in prison, Archie hooks up with Ms. Grundy (who's very hot and young) and Betty has a dark side.
The small town is already full of all the teen drama about whether Archie should be a musician or a jock, and whether Betty should join the school's cheerleading team, when Riverdale gets a whole new mystery to solve – that of a murder of their classmate. Plus Riverdale fashion is impressive, too.
This superhit Netflix show is currently in Season 3, and has also gotten its own spin-off series, Sabrina the Teenage Witch, which you should check out, too. Also read: ULTIMATE Riverdale Trivia Quiz: Are You a ShilpaAhuja-Approved Fan?
So, those were our recommendations on the all time girly TV series every girl needs to watch! Let us know if you've watched any of these already or would like to watch next by tweeting us @shilpa1ahuja. Also, give us your recommendations and we'll add it to our Netflix watch-list! 😀
Image Credits: IMDB
Read next:
– Best Sleepover Movies: 21 Chick Flicks for a Girls Night-In
– Popular TV Shows to Watch: 7 Awesome TV Series for Guys to Binge-Watch!
– Movies to Watch with Your Boyfriend: 35 Movies to Watch as a Couple
Nishita is a Staff Writer/ Journalist at ShilpaAhuja.com. She is a graduate of National Institute of Fashion Technology and has a degree in leather design. A lover of all things fashion, she writes about everything from beauty, hair and lifestyle to fashion trends and how-to's. Her area of expertise is outfit ideas but being fresh out of college, she also loves writing about college fashion. Her new found love of baking is currently taking over her life, making her write about all things chocolate and easy recipes. With a flair for sketching and a great eye for detail, she's previously designed leather garments for brands like Diesel and Salsa. When she's not writing, she's busy reading extremely sappy Nicholas Spark's novels, sewing clothes and listening to some indie rock. Also super passionate about photography, she loves portraits and wildlife photography – a habit turned love that formed with the amount of traveling she did as a teenager. As a girl who grew up with books and movies like Pride & Prejudice, her love for period fashion is huge. And being curly haired, she's always on a constant hunt for solutions to problems that come with having ringlets and loves sharing them with people through her articles. For feedback and questions, email [email protected] or connect with her on twitter @ni95.