Hey, beautiful! Fall is here and we all know that skin does NOT like changing weather. Mine is getting all needy for constant attention! The weather is getting dry and skin needs so much more care now! That's why I'm listing down the beauty basics I swear by for skin care during Fall season. These skin care tips are all natural and can be done at home. I know you are busy girls. So no salon required! And yes, it IS possible to keep the skin soft and glowing even during dry, cold months!
Basic Skin Care Tips
Mini-Lotion Bottle & Lip-Balm
One of best things you can add to your handbag is a travel-sized or mini-moisturizer bottle and a clear lip-balm. If you spend the day in the office, the air-conditioning tends to dry your skin. It gets worse if your daily commute involves you being out in a cold/ windy or polluted city. The simplest thing to do is just re-moisturize your face and hands, say, once after lunch-hour.
Advert:

Face-Massage Every Weekend
Face massage is great because it keeps the blood circulation going and makes the skin look fresh and awake. So set aside time once every week to massage your face. If you have dry skin, massage with lotion and then softly wipe it clean with a cotton ball, then wash off with cold water. For mixed or oily skin, massage with aloe vera gel. Use circular motions and massage for about ten minutes.
To find out about my weekly face-massage favorites, read 5 Beauty Bath and Body Products I Love
Choose Your Facewash Carefully
The choice of facewash is so important. If you have dry skin, choose a cream or milk based facewash. For dry skin, choose a water-based one. Read the reviews from users with the same skin type as yours before you choose to buy a new facewash. Also, avoid overuse of facewash your face during the Fall/Winter months. Use a tiny amount per wash, and use no more than once a day. Wash with plain water if you need to rewash during the day.

Advert:

Avoid Long Hot Showers
These are so tempting, but showers that are too hot and too long strip the skin of their natural oils. Keep them lukewarm and no longer than ten minutes.
The 3 Minute Moisturizing Rule
The best time to moisturize your body is within three minutes of your shower. Quickly rub lotion all over to trap in the moisture that has been soaked by the body during your bath. This is also true for when you wash your hands throughout the day. Keep a lotion near your desk so you can rub it on your hands after washing.
Keep Daily Makeup to a Minimal
We often undervalue the importance of wearing less makeup. Especially if we're used to wearing some daily. Wearing makeup throughout the day makes skin tired, and constant washing-drying to remove it every night also makes skin dry. So keep your daily makeup to a minimal. If you wish to wear some makeup, keep switching between eye, face and lip products. Like if you wear eyeliner one day, wear just lipstick the next and perhaps, just face powder and blush the next day.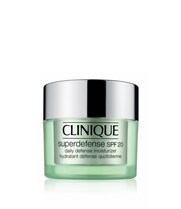 Advert:

Remove, Cleanse, Moisturize
This should be your mantra for every night. Remove makeup with an effective makeup remover, then wash it with water, and finally – massage a tiny bit of lotion with circular finger motions for about a minute. Repeat. Every. Night. Without. Fail.
I recommend Body Shop Vitamin E Illuminating Moisture Cream

Also read: Korean Morning Skincare Routine: 10 Steps to Korean Beauty

Under the Eyes
The right time to prevent skin-ageing is now! So make sure you moisturize under the eyes with a night cream after you remove makeup and wash your face before you go to bed. Dry skin is most prone to wrinkles, and they usually start under the eyes. (Where we least want them).
The Milk Cleanse
We may not bathe in milk like Cleopatra, but we can certainly use the benefits of milk. Every once a week, use cold milk to cleanse your face, hands and feet. Take cottonball dipped in a spoonful of it to softly dab it all over for about a minute. Then wash clean with water. I use raw milk for this.
The Lemon Cleanse
The knees and elbows are the body parts that collect the most dust, and perhaps are some of the most ignored. To clean these, use already-squeezed lemons. Turn them inside out and scrub the elbows and knees with them about once a week.
Olive Oil for Hands
The constant washing and drying of hands tends to rip them off of moisture. Especially during transition seasons, the fingers are susceptible to most dryness. Use 2-3 drops of olive oil and massage it into your fingers for about a minute. Use olive oil once every week, or every night before you go to bed, depending on how dry your skin is.
Advert:

Nutrition
This can't be overemphasized. High fiber foods like dark, leafy vegetables and berries help keep the skin healthy but also acne-free. So it's great to develop a taste for them.
Reduce Coffee Intake
Coffee and alcohol are known to make your skin dry. And I have experienced this first-hand. So keep your coffee intake to a minimal, especially during Fall/ Winter months when the skin needs more moisture than ever.
Avoid Over-Wearing Your Nailpolish
If you wear nail polish only occasionally, remember to remove your nail polish afterwards. If you like to wear it constantly 24X7, make sure to give your nails some lacquer-free days every month. And never forget to wipe your old polish before you put on a fresh one. Over-wearing nail-polish causes yellowishness and is also known to cause chipped nails.
Invest in Cotton Night Wear
Instead of silk and lycra blends, invest in some comfy cotton PJs or night wear. Fall is the time when we begin to wear leggings and blended fabrics during the day which may irritate the skin. So keep it soft and comfortable during the night by using just cotton.
Ok, hope these basic skin care tips were helpful. If you have any more tips for this season, comment below, and lemme know which tip helped you the most! 🙂
Muaah! XOXO
Also read:
– Homemade Beauty Tips for Brides Before Marriage: 9 Natural Face Masks
– Best Essential Oils | A Complete Guide to Different Types of Essential Oils
–Korean Morning Skincare Routine: 10 Steps to Korean Beauty
Shilpa Ahuja the editor-in-chief of ShilpaAhuja.com, which she founded with the goal of inspiring confidence in the modern working woman through fashion. Other than defining the direction of the magazine, she also writes about fashion & beauty trend forecasts, industry analysis, and opinions.
Shilpa's work has been published in the University of Fashion blog and Jet Airways magazine. She is also an artist, illustrator and cartoonist. She is also the creator of Audrey O., a comic series that represents the lifestyle of millennial women. She enjoys creative writing and world travel. Her art has been exhibited at Harvard Graduate School of Design and the Aroma Hotel, Chandigarh and been published in Chandigarh Times.
Originally from Chandigarh, Shilpa also has a degree in architecture and has worked in interior project management. She is also the author of the book "Designing a Chinese Cultural Center in India". Shilpa has a Masters in Design Studies degree from Harvard University.
For feedback and questions, please email [email protected]