From hills to waterfalls to lakes, Chennai has some beautiful destinations nearby. Here the perfect day trips from Chennai you need to try!
Hey people! With our busy daily lives and office work, weekends call for some relaxation time. Having been born and raised in Chennai, I have always loved to explore nearby destinations with my family and friends. From historic and religious sites to UNESCO world heritage sites to natural retreats, this city has all sorts of one-day destinations where you can relax, spend time with nature and do photography. The journey will be nothing less than a picnic as the natural beauty on the way is simply mesmerizing!
Let's take a look at the amazing day trips from Chennai. Whether you're planning for a weekend vacation with family or solo, you'll certainly find one that interests you in this list.
Beautiful Day Trips from Chennai
1. Mahabalipuram
Mahabalipuram is around 60km away from Chennai. This place is a UNESCO world heritage site, and a lovely place to visit. The view of the temple from the beach is especially amazing. There are many destinations near the temple, monuments and a beach that make amazing photography subjects. Also on your way to Mahabalipuram, you could also drop in at the Dakshinachitra Museum, a place that has plenty of interesting displays on Indian heritage and culture, focusing on all south Indian states and their beauty.
2. Yelagiri
Yelagiri is a hilly town in the Vellore district of Tamil Nadu. And it has some truly gorgeous places like Punganur lake, a nature park, Swami Malai hills, where you'll surely enjoy being. If you're someone who loves adventurous activities, you can go for climbing, trekking, hiking and also para-gliding. Best time to spend time at Yelagiri is from November to February. It's one of my favorite places to go with my friends.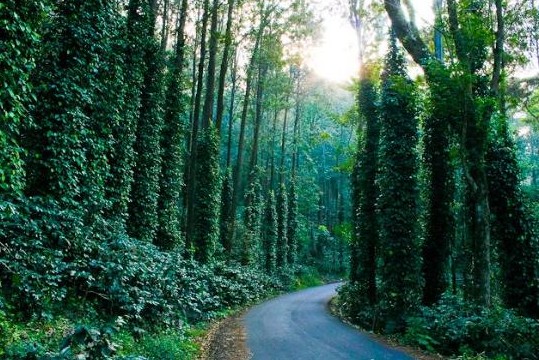 3. Tada Falls
Driving approximately 95 kms north of Chennai will take you to the most scenic waterfalls – Tada or Ubbalamdugu Falls, situated on the border of Tamil Nadu and Andhra Pradesh. This is the best place to plan for a day trip for people who love doing camping and trekking. But I personally love going there and chilling with the natural beauty of the falls. And the best time to go is from August to December when the rains make everything greener.
4. Pulicat Lake
Located about 60 kilometers north of Chennai, on the border of Andhra Pradesh, lies a beautiful brackish or lagoon water lake. It's the second largest lake in the country, and one of the most popular tourist places to plan for a day trip from Chennai. Plus, It also has a bird sanctuary for all you bird lovers. The best spot to sit back, relax and spend some time with atmosphere.
5. Tirupati
If you wanna include a traditional spot and a temple on your itinerary, then this is a great option. And yes! It's very crowded inside the temple at all times. This holy place is known for Tirumala Venkateshwara temple, which is one of the most important pilgrim sites in India. After the Darshanam, you can plan for sight seeing for the rest of the day. There are no proper restaurants in the town, so go for street side food and find tiny local restaurants with yummy south-Indian dishes. If you prefer roadside food, it's a great idea to explore and find the perfect experience.
6. Pondicherry
This Indo-French town is the perfect getaway from the chaos of the city, and one of the best places for photo destinations. Best time to visit Pondicherry is from November to January, when the winter climate with the calm atmosphere, pristine beaches give a whole meaning to the town! Perfect place to have romantic walks, lay back and admire the nature. Aurobindo Ashram, Serenity Beach and Gingee Fort are good places to visit. And some of the famous French cafes like Café des Arts and Artika Café Gallery, south Indian restaurants like Surguru are my favorites, where I drop down whenever I visit Pondicherry. Auroville is another peaceful town just ten minutes from Pondy, and a great place to chill, listen to the chirping of birds and meditate.
So these are all the beautiful places for day trips from Chennai. Which place is your favorite, where you would love to go with your friends or family? Lemme know! Comment below!
Pinky is a Staff Writer and Research Analyst at ShilpaAhuja.com, and an iNIFD graduate with a diploma in fashion design. Pinky's expertise lies in the latest wedding fashion trends and hair/makeup advice. Prior to taking up a career in fashion, Pinky graduated with a B.Com (C.S) from Ethiraj College. She is also an art and a movie buff, she loves to read a lot of online stuff, mostly fashion! The girl next door trying to juggle homemaking, blogging & wanderlust! Creating insights on beauty, hair & Indian fashion trends, one article at a time… Her hobbies include shopping (obviously!), hogging food at city's new restaurants & listening to Bollywood music.
Although Pinky is keen on taking the fitness route in 2018. For questions or discussions, email [email protected] or tweet her @coolbuddy13141