From Ranveer Singh's quiff haircut to Ayushmann Khurrana's pompadour, check out the best 15 male Bollywood celebrity hairstyles for 2020 that you can try.
Hey handsome! Bored of your usual hairstyle? Looking for a makeover? What better way to switch up your look than to get a new haircut in 2020. And what better way to find out the latest Indian male hairstyles than Bollywood stars and cricket celebs!
So read on to check out the top 15 Bollywood celebrity hairstyles for this year. Whether you want a simple yet stylish cut, or something iconic that makes you look like a celebrity, this list might give you some inspiration.
15 Most Popular Male Bollywood Celebrity Hairstyles for 2020
With so many variations and fresh new cuts, the trendy men's hairstyles are very diverse this year. Some celebrities like Varun Dhawan are carrying forward their haircuts from last year, or even the year before. Whereas some celebs like Tiger Shroff and Ranveer are trying out newer ones, inspired by retro cuts or Hollywood hairstyles. So let's explore the hottest Indian men's haircut trends for 2020 for all hair lengths.
1. Quiff
Quiff is the most popular male haircuts in India in 2020, and a lot of Bollywood celebs are getting it. Quiff is the type of haircut in which hair are cut longer at the top and shorter at the sides, and top hair are tousled, combed up and back with texture and volume. The best way to rock a quiff is with at least some facial hair – go for a stubble or a casual scruff.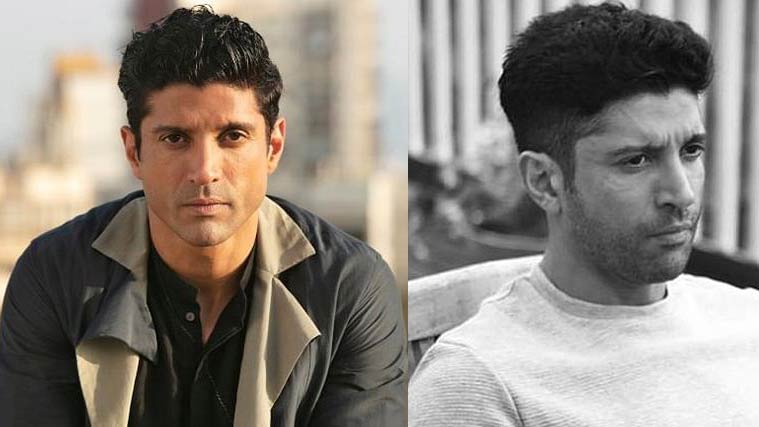 There are many styles of quiff haircuts to try – classic brushed up quiff, quiff with gradient or fade, long top quiff, messy disheveled quiff and short quiff to name a few. You can also style this haircut in a more sleek way. So it's also one of the most popular Indian formal hairstyles for men.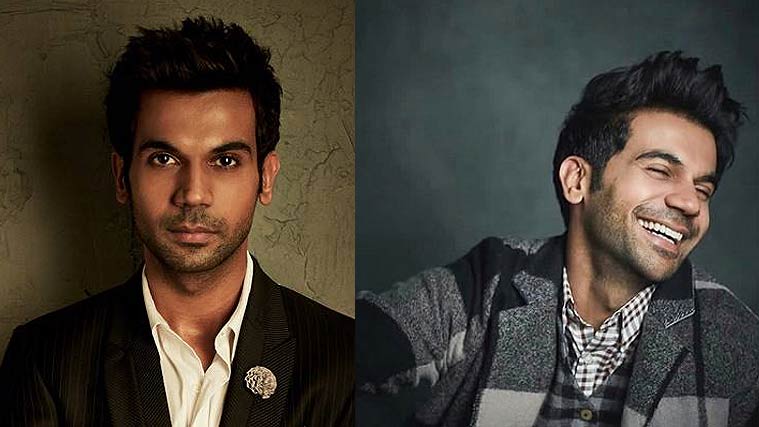 So choose according to your taste and length of your hair. Quiff haircut is a high-maintenance one, so you'll probably need frequent visits to the barber to make sure it always looks tasteful.
2. Long Hair Tousled & Pushed Back
Surprisingly, a high number of Indian male celebrities are opting for medium-long hair all over, without gradient, that was so popular up to last year (and still is).
Long hair tousled & pushed back is a type of men's haircut in which hair is longer at top and gently gradients to shorter on the sides, and top hair is tousled & up-styled with texture+volume.
This long pushed back hair is a very tousled version of combover hairstyle (see all about the comb-over below).
Grow your hair long to at least 4-5 inches at the top. For this haircut, get them cut in a way that the longest hair are at the top and shorter at the sides, but without a sculpted fade. The hair on the sides are still long enough to maintain an overall big look. Then style them with gel and comb over the top part in a messy way with some volume.
3. Side-Tossed Quiff with Low Fade & Beard
If you're looking to get a beard that goes perfectly with really stylish haircut, I'd place my bets on this one. From Virat Kohli to Ranveer Singh, the most Indian stylish men of India are all getting it. In the west, the hottest men like David Beckham, Chris Evans and Liam Hemsworth have this haircut+beard combo.
For this hairstyle, grow your hair to a desired length, with at least 4-6 inches at the top. Then go for a quiff cut brushed to the side. Keep short hair on the sides, with or without a skin fade that merges in with the beard, to bring out an edgy hairstyle. Keep the beard short, with a gradient on the sides, longer hair at the bottom.
4. Fringe Up
Bollywood celebrity hairstyles this year are all about the long upstyled or medium-length fringe. It'll suit most face shapes and both short or medium length hair. Actors like Abhimanyu Dasani and Sushant Singh Rajput have got this hairstyle.
It's fairly easy to style, but you will need at least some styling. Just get an asymmetric fringe cut, with longer hair at the top and shorter at the sides, and then upstyle the fringes with some gel. You can add a hard part or gradient with this haircut too.
And this is one of the Bollywood celebrity hairstyles that would suit men with thick or curly hair.
5. Combover
For some reason, Bollywood celebrity hairstyles are not moving beyond the combover style that we've been seeing since 2017 when Shah Rukh Khan had it in Raees. Bollywood stars are ditching last year's Caesar cut and undercut hairstyles in favor of the fringe-up, which is somehow back from 2017! Guys, get creative – can you not think of something new and trendier?
Anyway, Bollywood male celebs like Tiger Shroff and Varun Dhawan have this hairstyle for 2020. The good thing about this hairstyle is that it won't go out of fashion anytime soon. Plus, if you have long hair, you can style it in many different ways – the combover, the tousled upstyled and the bedhead. If your hair is thick and tends to stay up, this one's for you. This is also a good idea for long faces, whose face tends to look even longer with undercut or quiff hair.
6. Pompadour
1950s Elvis Prestly hairstyle is back with a bang in 2020, and we're loving it. In Hollywood, this hairstyle has been trendy since last year. The top stars like Leonardo DiCaprio, Jake Gyllenhaal and Chris Pine are getting it with a modern twist.
You can also get the pompadour with curly hair, like Mena Massoud has, although then it would look like a quiff. Here in Bollywood, we're seeing it on Shahid Kapoor, Ayushmann Khurrana and others, making it one of the most popular Bollywood celebrity hairstyles for males for 2020.
For this hairstyle, go for long hair at the top in the center – about 4-5 inches. And at the sides, go for shorter hair with a hard part. Cut them with a classic gradient that doesn't show too much skin near the sideburns. Upstyle the top hair to make them look slick and perfect without any texture or tousle.
7. Long Hair Pushed Back with Retro Pompadour
Here's a hairstyle that combines the combover, long pushed back hair and pompadour. In this hairstyle, hair are long all over with longer hair at the top. Hair are pushed back both at the top and on the sides. The top hair at the center are combed over to create some volume like a pompadour, giving an overall retro and voluminous effect.
This hairstyle is a great idea for men who like having long hair, but also like a timelessly classy hairstyle. It's very high-maintenance, and you'll possibly need to style it everyday and maybe multiple times a day, so be prepared to use hair-gel all day long.
8. Textured Upstyled Hair
Textured upstyled and tousled hair is the type of hairstyle for men in which longer hair is at the top, and upstyled with a lot of texture and tousle. Shorter hair on the sides is cut without a fade or hard part, giving the overall tousled look.
This hairstyle is a great idea for men who like a casual, laid-back look and something low-maintenance that still looks stylish. Perfect for guys with a round or square face, since this hairstyle will add a ruffed edge to your face.
9. Textured Medium Sideswept Bangs with Modern Taper
This hairstyle is 2020's version of Leonardo DiCaprio's floppy hair from 1990s. While the curtain and floppy haircuts fell down to the cheeks, usually on both sides. Whereas this haircut is all about being modern with shorter-than-eyebrow fringes and a gradient on the sides.
In the west, Hollywood actor Chris Hemsworth is currently rocking this hairstyle as he prepares for Thor 4. And here in the east, Tiger Shroff is seen wearing this style. Honestly, I'm loving it, and I think it should be way more popular. It's one of my most favorite Bollywood celebrity hairstyles right now. It's so sexy, uber and yet seems low-maintenance. It has an effortless vibe to it. Great job, Shroff!
And doesn't Tiger look like the real life version of Johnny Bravo in this pic?
10. Textured Sideswept Short Fringe
If you have short hair and are looking to do something cool with it, here's a fun idea.  Go for a tousled short fringe hairstyle, swept to the side. It's a good idea for straight hair, but will work for wavy hair as well.
For this hairstyle, get your hair cut with short fringes, that are asymmetric or unequal. Get your sides cut shorter with a classic taper or a modern gradient. Then make a soft side part, and comb the fringes and top hair towards the other side, using gel to create a lot of texture. You can leave a couple of them down on the front to create more of a casual look.
11. Long Bedhead
For men with long hair who want a very low-maintenance and casual look for college, this is a good idea. Ali Fazal rocks this bedhead hairstyle with medium-long hair that is a good idea for dates or just casual outings.
For this bedhead hairstyle, go for a cut in which your hair is nearly equally long all over, with yet longer fringes up at the top. Then style them with gel to create texture and tousled hair all over. Comb the front fringes upwards and back, and let the side fringes fall on either side. Great for wavy hair.
12. Long Voluminous Sideswept Bangs with Classic Taper
Here's another one of my fave Bollywood celebrity hairstyles for 2020. Looking for a really unique hairstyle that makes a statement everywhere you go? Here's the perfect makeover idea for you. Shahid, I'm impressed with this absolutely chic haircut that works perfectly with a casual beard.
For this style, grow your hair long up to 5-6 inches, especially at the top. Then go for haircut that leaves all the long hair at the center in the top, and very short hair on one side with a hard part. Cut them with a classic gradient and short sideburns that fade and merge into a stubble or beard. Tousle the top fringes with some mousse and comb them to the side.
13. Retro Upstyled Flow Hair
Flow hair is another cool idea for boys with long hair. This hairstyle reminds us of the retro Bollywood films of the 1970s and 80s. This is a good makeover idea for anyone who wants something crazy – perhaps for a Bollywood-themed party?
To get this hairstyle, go for a flow haircut that is long on all sides and back, with yet longer hair at the top. Cut the side hair with a hard part on one side. Backcomb the top hair and use a hair-dryer with a roller to set them upwards and slightly to a side. Use hairspray to set the pompadour-style top. Then use some mousse to gently tousle the sides and back, and comb them towards the back.
14. Messy Textured Medium Hair
Love tousled hair and a low-maintenance look that's not too crazy? Here's a wearable idea. This is one of the Bollywood celebrity hairstyles that you can rock IRL – everyday.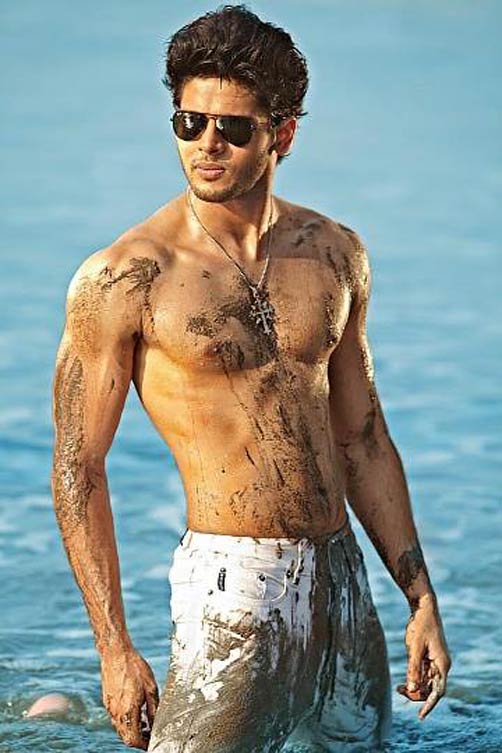 I'm loving this idea, that'll work well for men with short straight or wavy hair. It's gonna be a good hairstyle for college or casual workplaces, especially in the summer.
15. Short Hair+Classic Taper
If you really just want a simple hairstyle that stays put without even brushing throughout the day – here's one for you! Keep it easy – keep it short. This is one of the Indian men's hairstyles for short hair that'll work well for formal occasions and office too.
So I hope my round-up of the top 15 Bollywood celebrity hairstyles for 2020 was helpful. Which is your fave in this list? And which one are you thinking of getting? Lemme know below! And tag me in your hairstyle Insta pics to show me your makeover @shilpaahujadotcom!
Grosses bises!
Read next:
Types of Indo Western Dresses for Men to Actually Look HOT in
Shilpa Ahuja the editor-in-chief of ShilpaAhuja.com, which she founded with the goal of inspiring confidence in the modern working woman through fashion. Other than defining the direction of the magazine, she also writes about fashion & beauty trend forecasts, industry analysis, and opinions.
Shilpa's work has been published in the University of Fashion blog and Jet Airways magazine. She is also an artist, illustrator and cartoonist. She is also the creator of Audrey O., a comic series that represents the lifestyle of millennial women. She enjoys creative writing and world travel. Her art has been exhibited at Harvard Graduate School of Design and the Aroma Hotel, Chandigarh and been published in Chandigarh Times.
Originally from Chandigarh, Shilpa also has a degree in architecture and has worked in interior project management. She is also the author of the book "Designing a Chinese Cultural Center in India". Shilpa has a Masters in Design Studies degree from Harvard University.
For feedback and questions, please email [email protected]