Cambodia is one of the top destinations in Southeast Asia, and less of a tourist trap than its neighbors. Discover the top 5 things to do in Cambodia.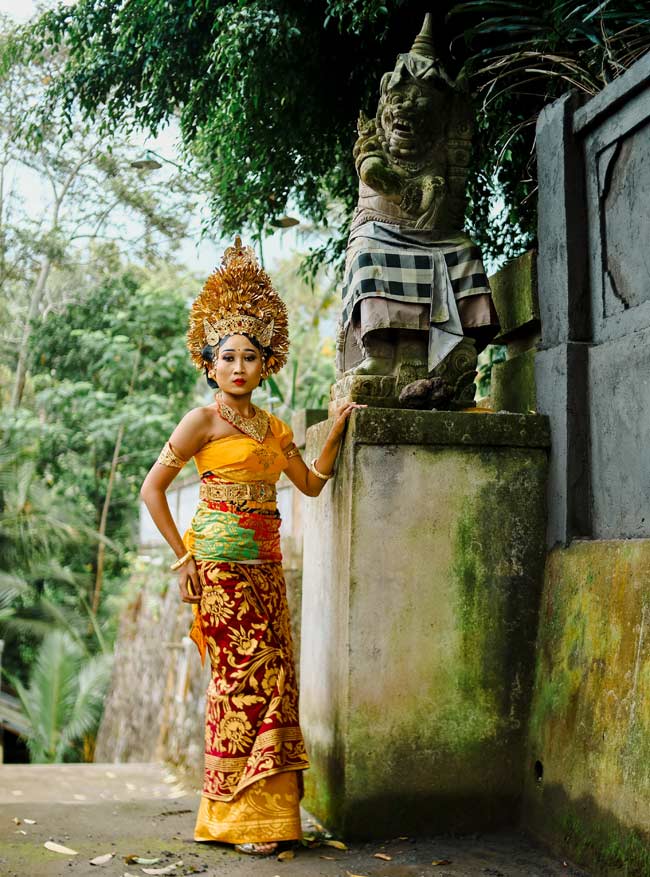 Cambodia is one of Southeast Asia's hidden gems. While many international tourists flock to Thailand or Vietnam, Cambodia is home to some of the region's greatest historical sites, natural beauty, and great food at bargain prices.
It is also super-easy to visit. Many passengers can now get an electronic visa for Cambodia online, which skips the hassle of dealing with visa paperwork at an embassy.
There are so many things to see and do once you get there that it was hard to pick just 5. But that is what we've done! Here's our selection of the top 5 things to do in Cambodia.
Angkor Wat
The temple city of Angkor Wat is Cambodia's most popular tourist destination and is at the top of any visitor's "to-do" list. And for good reason! The iconic structure — the largest religious building on Earth — is absolutely breathtaking.
Built between 802 and 1432, this was the largest city in the world during medieval times. Built by the Khmer King Suryavarman II, it was designed based on the sacred Mount Meru from Hindu mythology. Despite its Hindu origins, it eventually became a Buddhist temple and is an important pilgrimage destination.
Angkor Wat is perhaps Cambodia's most famous symbol, appearing on the national flag. Explore the well-preserved temple complex and marvel at the pinnacle of classical Khmer architecture.
It is little wonder that Angkor Wat is a UNESCO World Heritage Site. A definite must.
Phnom Penh
Cambodia's capital is the beating heart of the country. The most cosmopolitan city in the nation, you're never far from a fantastic café or restaurant in Phnom Penh.
There are also plenty of historic sites and museums to experience the culture of Cambodia. The Royal Palace and its grounds are well worth a visit. The intricate architecture and traditional artistry make it one of the city's favorite attractions.
The National Museum of Cambodia offers fascinating insight into the country's history. It also houses an incredible collection of Khmer art.
Life is pretty fast-paced here, but the history and the picturesque location on the Tonlé Sap, Mekong, and Bassac Rivers make it worth it. It may not have made our list of the most beautiful cities in the world, but it a worthy contender.
Battambang
Battambang may have been a historically important trading city, but these days, it is more of a quiet town. After the hustle and bustle of Phnom Penh, Battambang's laid-back approach to life could be a welcome change.
Although it is quiet by the standards of Cambodia's capital, Battambang's city center is full of historical riches, including many beautiful colonial-era buildings.
A number of temples can be easily reached on day trips from Battambang. These include Phnom Sampeau, Phnom Banan and Wat Ek Phnom.
Meanwhile, the unique "Bamboo Train" runs from Battambang to the village of O Srav. The carriages are essentially flatbeds made from wood and bamboo, with a driver operating each one. Travelling at speeds up to 40 kph, this ride is a popular experience for tourists.
The area around Battambang is idyllic rural Southeast Asia at its finest. Green rice fields and tiny villages are the picturesque backdrop to your stay here.
Koh Rong Samloem
Located just off the coast of Sihanoukville, Koh Rong Samloem is arguably Cambodia's most beautiful island. It is perfect for a relaxing break on the beach.
The crowds that swarm over the nearby Thai islands have not yet discovered that there are equally beautiful islands to the east. This is what sets Koh Rong Samloem apart.
Enjoy sun, sea, and sand, without the fake-ness of big resorts. You can enjoy plenty of activities like scuba diving here, but really, Koh Rong Samloem is all about grabbing a hammock or sun lounger and lying back.
This tropical island paradise could well be a contender for a top honeymoon destination.
Tonlé Sap Lake
Southeast Asia's largest freshwater lake is a notable landmark in itself, but the real reason to come here are the villages — around 170 of them.
The buildings are built directly onto the water on floating foundations made of bamboo and barrels. Churches, shops, schools, and temples, not to mention people's homes all sit side-by-side on the surface of Tonlé Sap. It is Lake-town from The Hobbit come to life. Around 170 times over!
Of course, you don't need to visit all of these floating villages — one is enough! Kompong Luong (near Pursat) and Chong Kneas (close to Siem Reap) are popular choices. They make for a fascinating day exploring these unique locations.
Anika Sachdev is a freelance writer, who writes about fashion and lifestyle. She is currently pursuing her diploma in Fashion Design from iNIFD. She enjoys styling, making fashion illustrations and is a big fan of the work of Coco Chanel. Based in Mumbai, she likes to draw and listen to Bollywood music in her free time. For any questions, feedback or concerns, please email [email protected]