From Cameron Diaz and Julia Roberts to Sandra Bullock and Kate Winslet, check out the most popular 90s actresses below we're currently thinking of!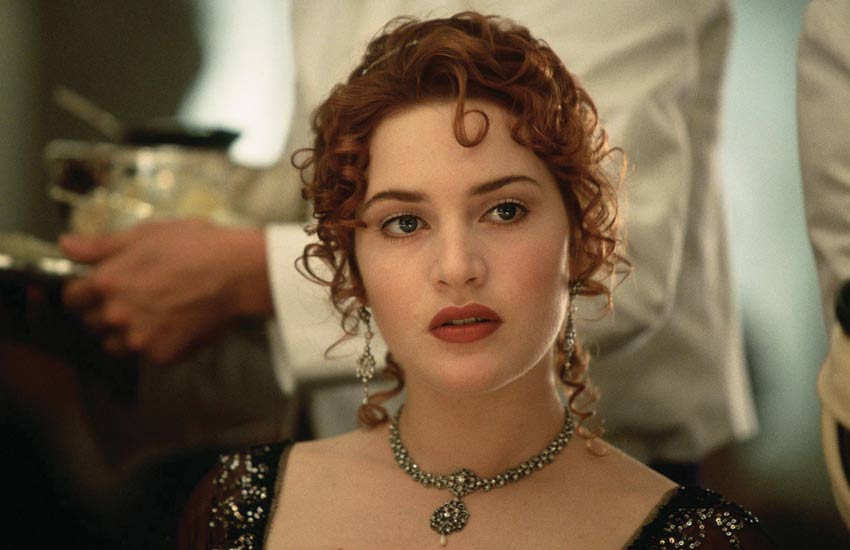 If you're like me and grew up in the 90s, you surely remember the hours spent watching 90s films and looking up to some of the best women of the 90s. And this year that we're seeing so many 90s trends being back on the runways of the latest fashion weeks, we're finding ourselves thinking of these icons!
Popular 90s Actresses
Whether you admire these 90s actresses for the characters they played, the fashion they rocked or the people they are, you're gonna love this list of actresses. Some of my favorite movie actresses of the 90s were Kate Winslet and Sandra Bullock and writing this article made me relive my love for 90s stars and movies. So, check out our compilation of the top 90s actresses!
1. Drew Barrymore
Popularly known for her role in E.T, Drew Barrymore was one of the popular women of the 90s for so many reasons. Her remarkable roles in 50 first dates, Never Been Kissed, The Wedding Singer and Poison Ivy made her one of the famous 90s actresses. But I'll always remember her for her exceptional 90s fashion and style. She really knew how to rock the 90s grunge look with distressed denims, leather jackets, crucifix necklaces and dark lips. She even launched her own fashion line called Dear Drew last year.
2. Jennifer Aniston
No matter how many movies of hers I watch, Jennifer Aniston will always remain as Rachel Green to me. Nothing can ever compare to her iconic character from Friends. Her clothes, makeup, hairstyle, just everything will forever be talked about. Having said that, I've also enjoyed her other movies such as The Break-Up, Marley & Me, We're the Millers and many more. She also managed to always be one of the best-dressed 90s actresses on the red carpet.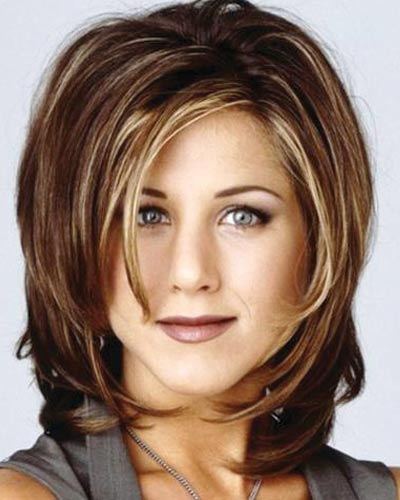 3. Julia Roberts
There's not one movie of this 90s actress I don't love. Every movie she's done from the 90s right up to 2016, I watch over and over again. By far, one of my favorite 90s actresses. Although Pretty Woman has go to be her most popular movie to date, Notting Hill and Runaway Bride are my faves too. Her movies from the 2000s like Eat Pray Love, My Best Friend's Wedding and America's Sweethearts were just as good!
4. Winona Ryder
Winona Ryder, one of the biggest fashion icons and movie actresses of the 90s, is best known for her acting in Edward Scissorhands. She was one of the most influential women of the 90s, simply for her one-of-a-kind fashion sense. Leather, denim and velvet were go-tos in the 1990s. Apart from movies, she also appeared in many 90s music videos of popular singers like Cher and Annie Lennox.
5. Cameron Diaz
This famous actress is best known for her work in the hit 90s movies, The Mask and My Best Friend's Wedding. Almost two decades later, she's still one of the hottest 90s actresses in Hollywood. Her other popular movies include The Holiday, Knight and Day, Charlie's Angels and Bad Teacher.
6. Sarah Jessica Parker
I've never really watched Sex and the City entirely (shocking, I know) but I know how iconic her role as Carrie Bradshaw was and still is! So iconic that two movies were made based on this girly TV series. In 2007, she even launched her own clothing line called Bitten and a couple of fragrances. Having won many golden globes and Emmy awards, she is definitely one of the most talented 90s actresses.
7. Reese Witherspoon
If you're a chick flick-lover like me, you know her as Elle Woods from Legally Blonde. If not, you know her as one of the best 90s actresses. She's acted in plenty of hit movies like Sweet Home Alabama, Water For Elephants and This Means War. She's also a big philanthropist and is always giving back to charity.
8. Katie Holmes
Most people only know her as Tom Cruise's ex-wife (R.I.P TomKat) but rom-com fanatics like me will know her from First Daughter, The Romantics and Jack and Jill. She's even made cameo appearances in TV series like How I Met Your Mother, The Kennedys and Ray Donovan. We don't see much of her lately but there's plenty of her movies and TV shows from the past that are worth re-watching!
9. Demi Moore
Apart from acting in popular movies like G.I Jane, LOL and Charlie's Angels, this actress from the 90s has also produced lots of films like Now And Then & Mortal Thoughts. She's also appeared on many top magazine covers and collaborated with PETA to fight against animal cruelty.
10. Kate Winslet
After her role in the epic romance/tragedy film, Titanic, Kate Winslet will always be most recognized as Rose Bukater. And believe it or not, she was only 21 when she landed the movie but had started acting since she was 7, making her one of the best 90s child actresses. Her new roles in movies like Steve Jobs continue to wow and she still makes news with her red carpet style. She's also got a movies coming up – Avatar 2, which is only set to release in 2020 but I'm sure it'll be worth the wait!
11. Meryl Streep
Meryl Streep is still one of the best older actresses, appearing in movies like The Iron Lady, Julie & Julia and August: Osage County. With 21 academy award and 31 golden globe nominations, she is undoubtedly one of the best actresses over 40s. And also, her amazing acting as Miranda Priestly in The Devil Wears Prada will always be legendary!
12. Alicia Silverstone
After making her film debut in 1993 in The Crush, this 90s actress starred in the famous chick flick – Clueless. A movie about high school, relationships, family and fashion, this 90s film was her defining moment. She then went on to act in many other movies like Batman & Robin, Stormbreaker and The Art Of Getting By.
13. Sandra Bullock
Not only are movies like Speed, The Proposal and Miss Congeniality some of my all-time favorite movies, they all also star Sandra Bullock in the lead. She's truly one of the best 90s stars with all the different genres of film she's acted in. From sci-fi and thriller to rom-coms and animation, she's done them all! Her most recent movie was Gravity, way back in 2015 but she has two movies, Ocean's 8 and Bird Box, coming out this year! So stay tuned for that!
14. Uma Thurman
Model, actress and businesswoman, Uma Thurman, is one of the best 90s hollywood actresses. At just 14 years of age, she began her acting career and since then had many hits like Kill Bill, Pulp Fiction, Percy Jackson (loved her as Medusa!), My Super Ex-Girlfriend and Bel Ami, to name a few.
15. Gwyneth Paltrow
Gwyneth Paltrow is one of my favorite actresses from the 90s. Not just because of her acting in famous films like The Talented Mr. Ripley and Shakespeare In Love. But because of her great sense of style, her philanthropy work and her other endeavours like writing a cookbook and starting a lifestyle newsletter. She's also one of the most humanitarian women of the 90s. She's currently busy with her skincare brand, Goop.
16. Meg Ryan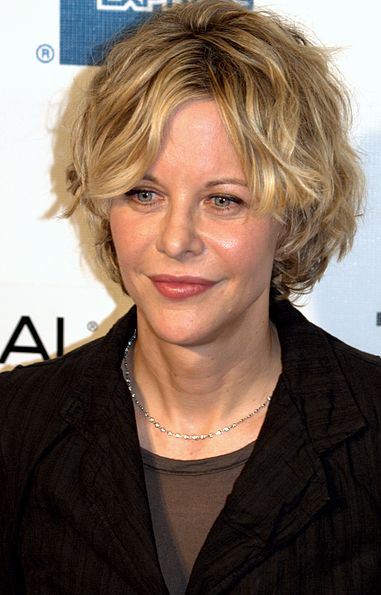 With many popular hits like When Harry Met Sally, Top Gun, Sleepless in Seattle and Kate & Leopold, Meg Ryan is another woman on our list of best 90s actresses. She's also appeared in television series like As The World Turns and Wildside.
17. Sharon Stone
Total Recall, Catwoman, Casino and Basic Instinct – all popular movies, and all starring the talented Sharon Stone. She's also an activist for global peace and won a peace summit award in 2013, and has spoken about shunning botox and using an all-natural diet. Sharon Stone's one of the most famous 90s actresses and always will be!
So that was our list of the most popular 90s actresses. Which of these 90s sitcom actresses and movie actresses are your faves? Tell us by tweeting @shilpa1ahuja!
Image Credits: Wikipedia, IMDB
Also read:
– 1990s Movies: 36 Must-Watch Popular and Best 90s Movies!
– 90s Supermodels: All You Need to Know About the Original Supermodels
– 90s Fashion Trends: 90s are Back with These 11 Throwback Styles
– 90s Theme Party Outfits to Try Now: 90s Outfit Ideas
– 90s Fashion: All You Need to Know About the New Retro!
– 90s Hairstyles: Most Popular 1990s Hair Trends to Try This Year
Nishita is a Staff Writer/ Journalist at ShilpaAhuja.com. She is a graduate of National Institute of Fashion Technology and has a degree in leather design. A lover of all things fashion, she writes about everything from beauty, hair and lifestyle to fashion trends and how-to's. Her area of expertise is outfit ideas but being fresh out of college, she also loves writing about college fashion. Her new found love of baking is currently taking over her life, making her write about all things chocolate and easy recipes. With a flair for sketching and a great eye for detail, she's previously designed leather garments for brands like Diesel and Salsa. When she's not writing, she's busy reading extremely sappy Nicholas Spark's novels, sewing clothes and listening to some indie rock. Also super passionate about photography, she loves portraits and wildlife photography – a habit turned love that formed with the amount of traveling she did as a teenager. As a girl who grew up with books and movies like Pride & Prejudice, her love for period fashion is huge. And being curly haired, she's always on a constant hunt for solutions to problems that come with having ringlets and loves sharing them with people through her articles. For feedback and questions, email [email protected] or connect with her on twitter @ni95.