There is never a thing as "too many shoes" in a woman's closet. Unfortunately, there is a space and budget constraint that does not let her jump on the latest trend. The good news is that you do not need to own every single shoe that is on display in the store. All you need are these timeless staple styles like loafers woman that let you stay ready whatever be the occasion.
Check out the list of the must-haves and get them in your closet right away.
Ballet Flats
There can never be a more versatile shoe like the ballet flat. From the bygone days to the modern trends, ballet flats never fail to impress. The practical shoe serves the busy lady who is on a constant move but is particular about how she carries herself.
You can select your pair from varied colors. However, a classic black ballet flat will never deceive you.
Booties
If you like boots but at times you want something that is classier, then be sure to check out booties.
These are ankle-length footwear that can be slipped in and out, and the best part is that you can wear them throughout the year. Cute and functional, you cannot go wrong with these shoes whether you wear them with a skirt or wide-leg trousers. Why not invest in a leather bootie that is sure to last longer?
Heels
It is impossible to imagine a women's footwear collection without a pair of heels. If you do not have a pair, then it is time to get some right away. Heels feel gorgeous when you wear a maxi dress and can be worn be it the summer or the winter months.
Loafers
Loafers keep coming back in trend now and then. In fact, it keeps one wondering if a woman's footwear collection can be complete without them. Comfortable to wear and a better alternative to ballet flats, women's loafers have the potential to make any dress look sophisticated. You are free to choose the elegant black-colored loafer or experiment with the multicolors.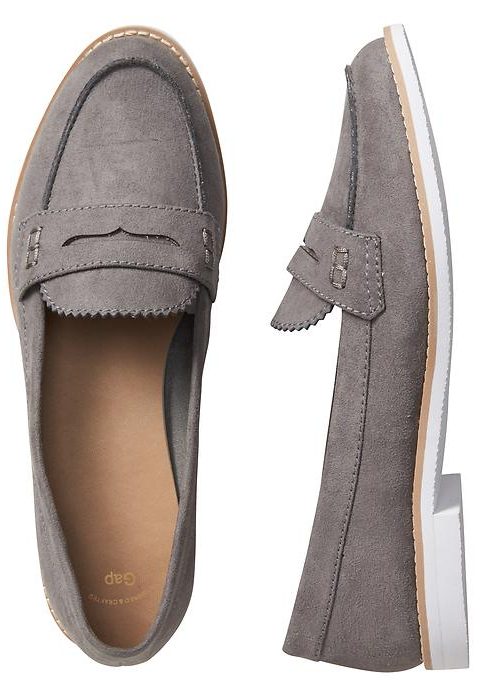 Slide Sandal
Perfect for the warm weather, slide sandals are just what you need. When in a hurry, just slip into them and run your errands.
Knee-Length Boots
Knee-high boots are seasonal, but they are a great purchase. Why not pick up a pair that goes just beneath your knees? These can be worn with leggings or short skirts and look chic. If you are looking for something that can make a bold statement, you need knee-high boots. Choose a pair in suede or leather, heels or flats, and it can be worn for years to come.
Metallic Heels
Metallic heels are for occasional wear but they deserve a place in your footwear list. These come in crystal, silver, and gold and look super sexy. Perfect for a dinner date or a cocktail party, the heels stand out and make a statement. These are versatile and blend with any of your outfits.
Also read: How to Wear Metallic Shoes for Every Occasion
Sneakers
Sneakers are a wardrobe essential. Ideal when traveling, these are practical and chic and cushion the feet all through the day. You are also free to pair them with the attire you desire. The daily use sneakers are comfy to wear.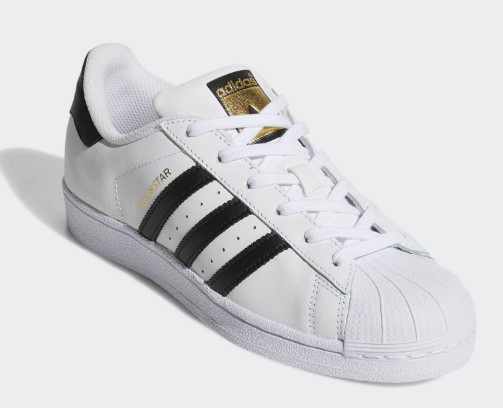 Black Pumps
Whatever be your age, black pumps never fail to impress. It is a surprise if you do not own a pair of black pumps. You will need these for every event and having at least a single pair of these is a must. Check out the classic cuts and designs that will last you for years to come.
Sandals with an Ankle Strap
These are again an essential part of your wardrobe. Ankle strapped sandals give you a sleek look and can be worn with almost anything. Ankle strap sandals create a perfect summer look that lets you look elegant while your leg continues to breathe easily.
Make an Everlasting Impact with your Shoes
Shoes are the most essential accessory and are as important as the outfit that you are wearing. These are a lifetime investment. You just have to get them right and they will last you for years to come. And if you thought that you need a full wardrobe of shoes then you are definitely wrong. All that you need is something that goes with your outfit.
Instead of the trendy but fast fading options, why not invest in these classic pieces that have stood the test of time and will serve you for a lifetime?
Anika Sachdev is a freelance writer, who writes about fashion and lifestyle. She is currently pursuing her diploma in Fashion Design from iNIFD. She enjoys styling, making fashion illustrations and is a big fan of the work of Coco Chanel. Based in Mumbai, she likes to draw and listen to Bollywood music in her free time. For any questions, feedback or concerns, please email [email protected]