As the New Year's is just around the corner, here is a list of our favorite party skirts for women. Rock the night with these sequin embellished skirts.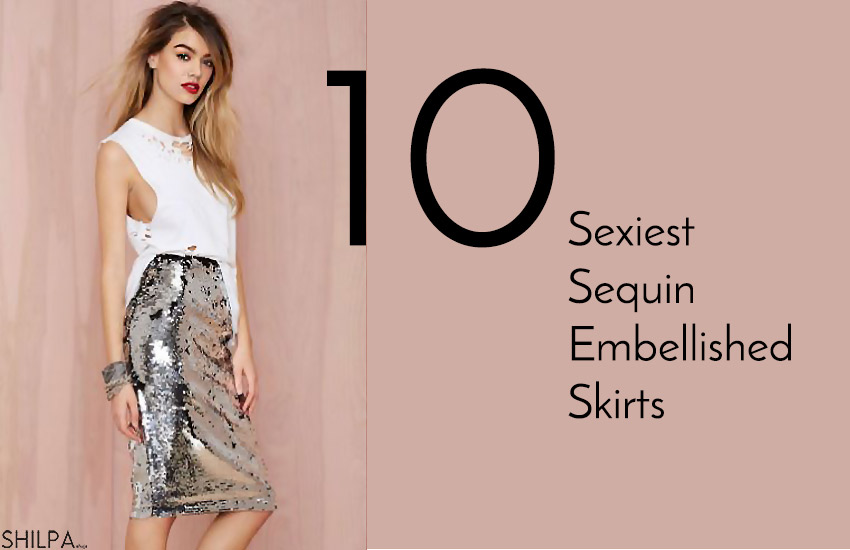 Looking forward to celebrating the New Year's Eve with a bang? Then you need to bring on the festivities with a lot of BLING. You know, not the jewelry kind… Though the trend of regular shiny clothes that have metallic thread (aka lurex) has been around for a long time, it has become so old school. Sequins and embellishments seem to be doing the rounds this season and girls, you better own a beauty before its to late!!
We picked our favorite party skirts for women for the season. As we all know, every celebration comes with a lot of dancing and we did not want sequins poking into our necks or scratching our arms as we did it. It stays below the waist and gives our legs a lot of space. Team them up with a great blouse and high heels. Or if you want to keep it simple, a tee and your favorite boots or flats would help with movement. So here is a list of party skirts for women to bring on the festive spirit and rock the night away.
Party Skirts For Women This New Years 2017
Sequin Embellished Silk Skirt- Style Bop- ($1,283)
Sequinned Mini Skirt- Style Bop-($375)
Embellished Leather Skirt- Style Bop- ($866)
Keep It Together Skirt- Asos – ($26)
Embellished Wool Skirt-Style Bop -($267)
Vinyl Sequin Zip Mini Skirt- TopShop-($45)
Georgianna Sequin Lace Mini Skirt- Reiss-($180)
Brenndah Embellished Skirt- DVF – ($358.80)
So, the count down is close and i hope you get your skirt soon! If you liked this post, tell us what you think and also tell us what you are planning to wear. Until then, cya…
Post a Comment!